Direct, Indirect, Direct/Indirect
Hex est un luminaire distinctif et flexible à six faces pour des projets créatifs. La configuration de chaque compartiment définit la distribution de la lumière et le flot global de la lumière. Chaque cellule est éclairée par sa propre rangée DEL avec une luminosité constante à travers tous les compartiments. Les panneaux de 2" de large s'enclenchent dans l'armature du centre pour assurer une transition fluide d'une cellule à l'autre, en plus d'assurer l'accès aux panneaux DEL et au driver.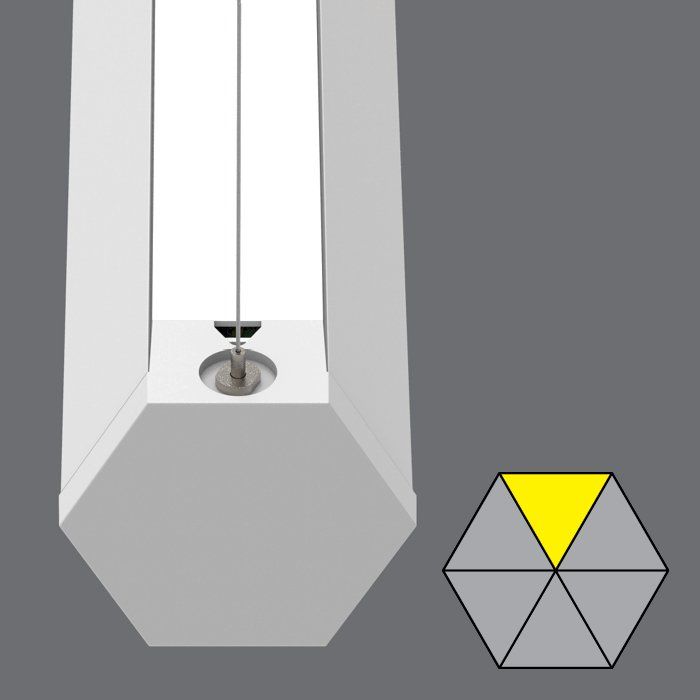 Pendant with 1 indirect cell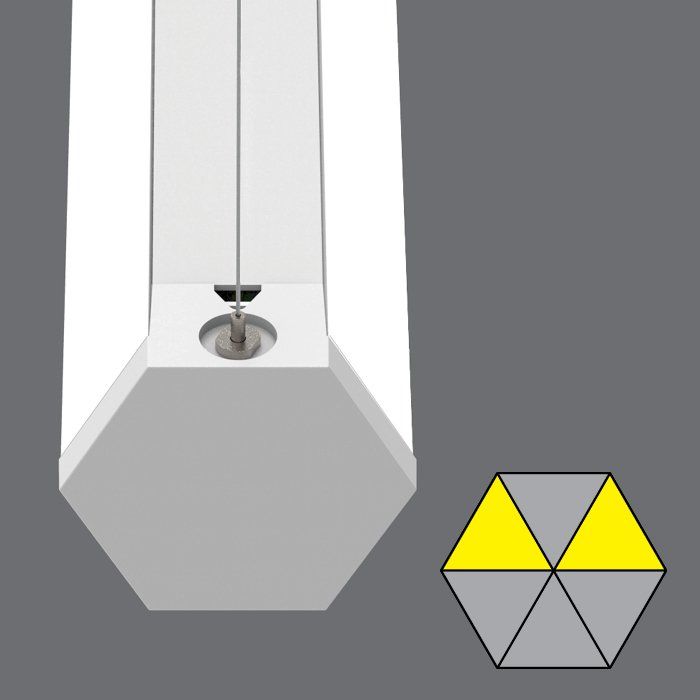 Pendant with 2 indirect cells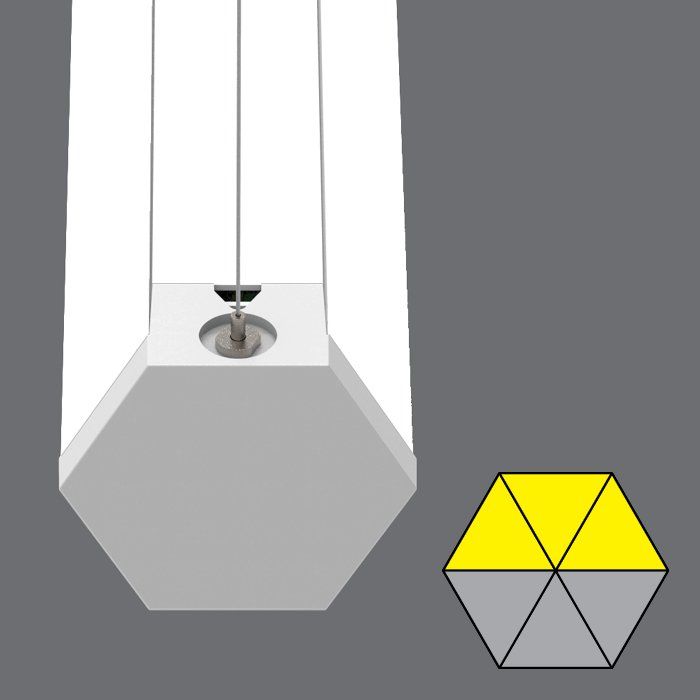 Pendant with 3 indirect cells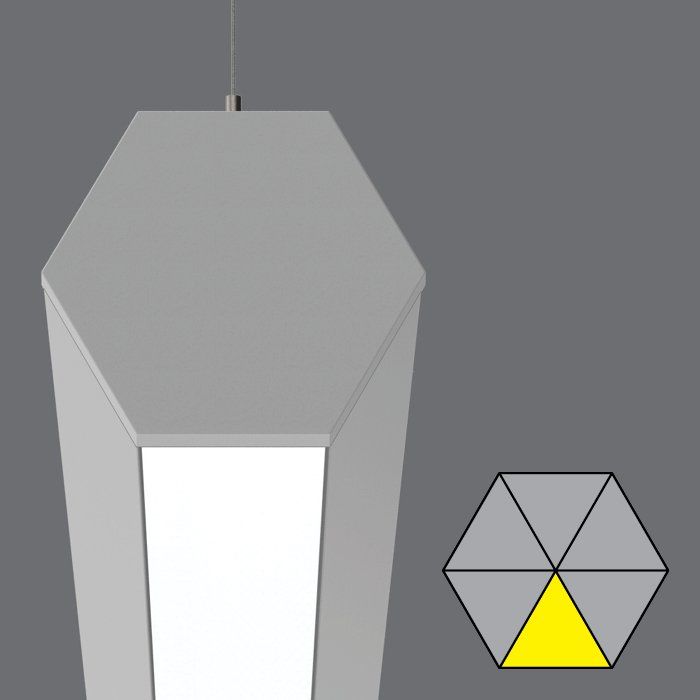 Pendant with 1 direct cell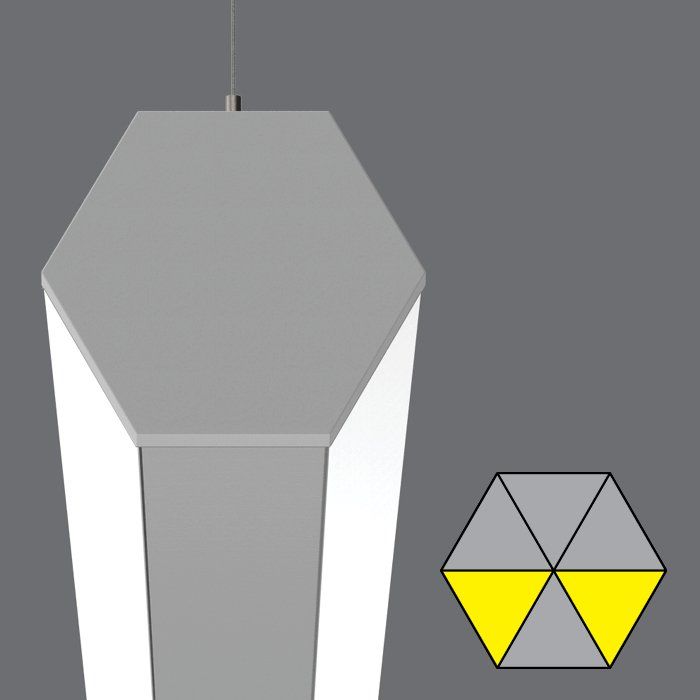 Pendant with 2 direct cells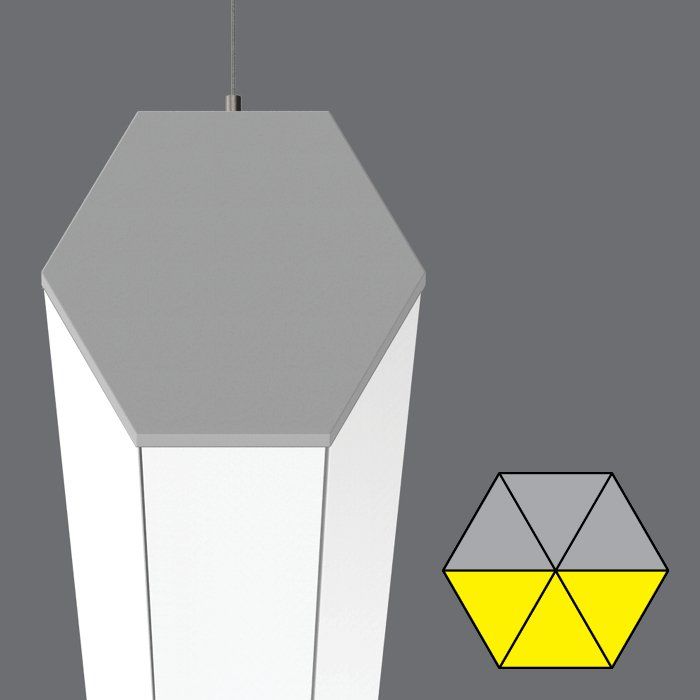 Pendant with 3 direct cells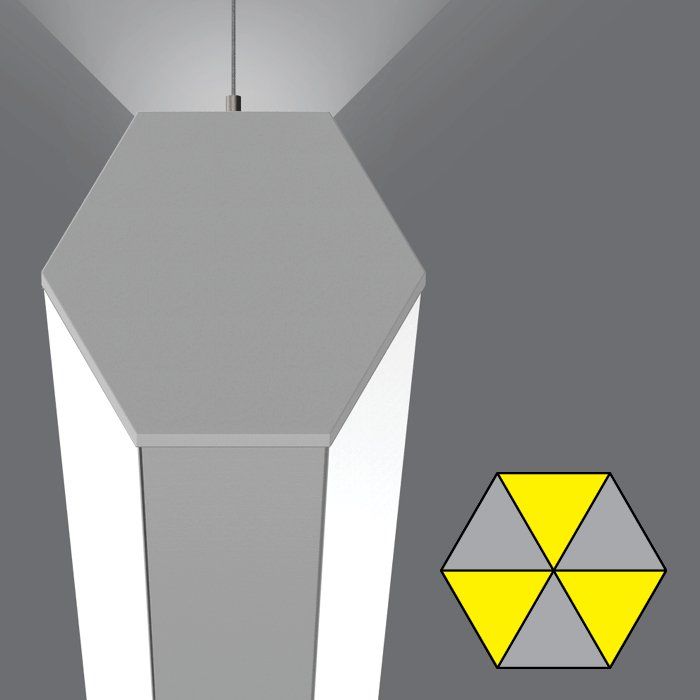 Pendant with 2 cells direct 1 cell indirect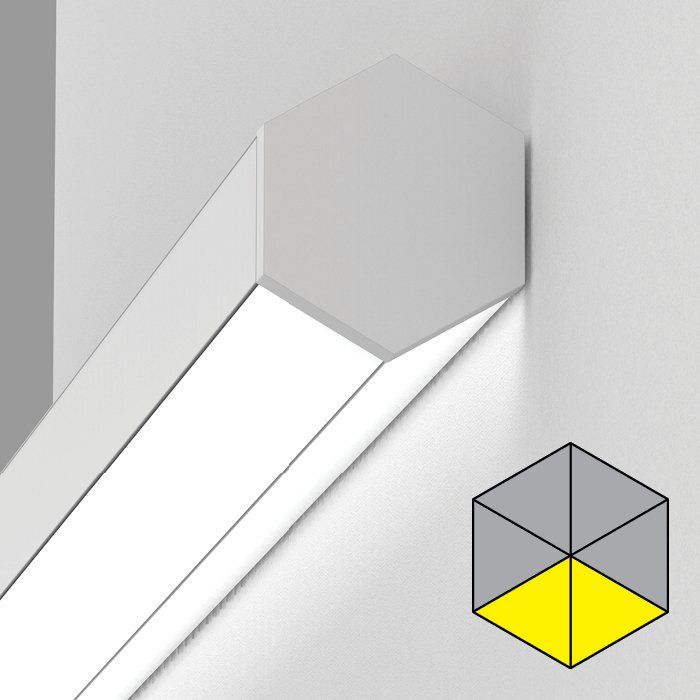 Wall with 2 direct cells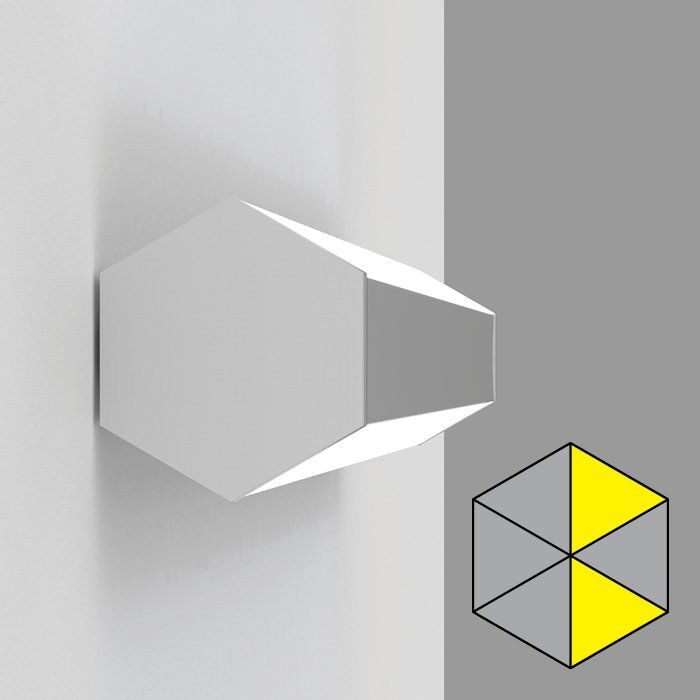 Wall with 2 cells asymmetric A
SPECIFICATIONS
SIZE: 2" x 3 7/16" Hexagon
LIGHT SOURCE: LED
LIGHT DISTRIBUTION: DIRECT, INDIRECT, DIRECT/INDIRECT, ASYMMETRIC
CHROMATICITY: STATIC WHITE
COLOR TEMPERATURE: 2700k, 3000k, 3500k, 4000k
MOUNTING: PENDANT, WALL
OPTICS: HLO
OPTICS
HIGH EFFICIENCY LAMBERTIAN OPTIC (HLO) - réflecteurs latéraux au fini mat blanc combinés à une Optique à Haute efficacité Lambertienne (HLO) en acrylique de 0.075 pouce d'épaisseur qui transmet jusqu'à 88 % la lumière tout en étant une bonne source d'obscurcissement. La luminosité du luminaire est contrôlée par le ratio du flux et de la zone de protection.