Direct, Indirect, Direct/Indirect
Hex is the distinctive and flexible six-sided luminaire for creative designs. Cell configuration determines the light distribution and overall light output. Each cell is illuminated by its own LED array with consistent light output and brightness across all cells. The 2" wide panels snap into the core armature providing nearly seamless transition from cell to cell, as well as access to LED arrays and driver.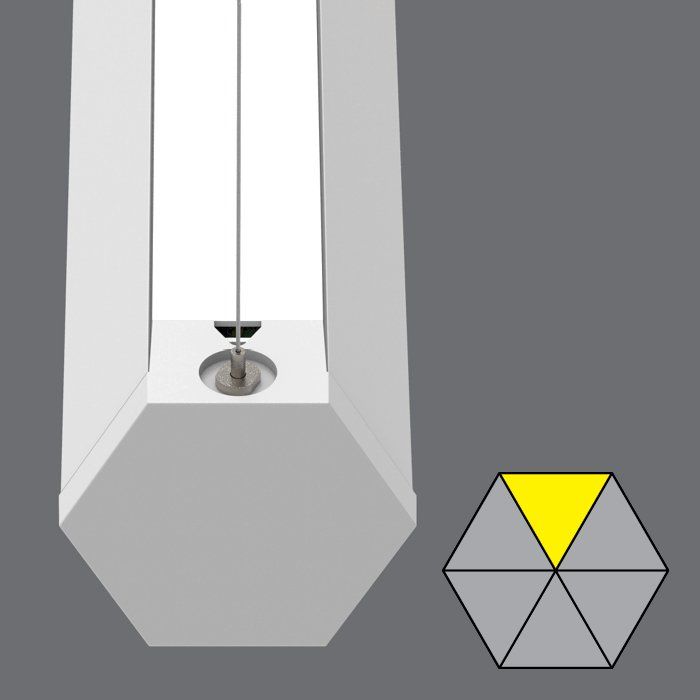 Pendant with 1 indirect cell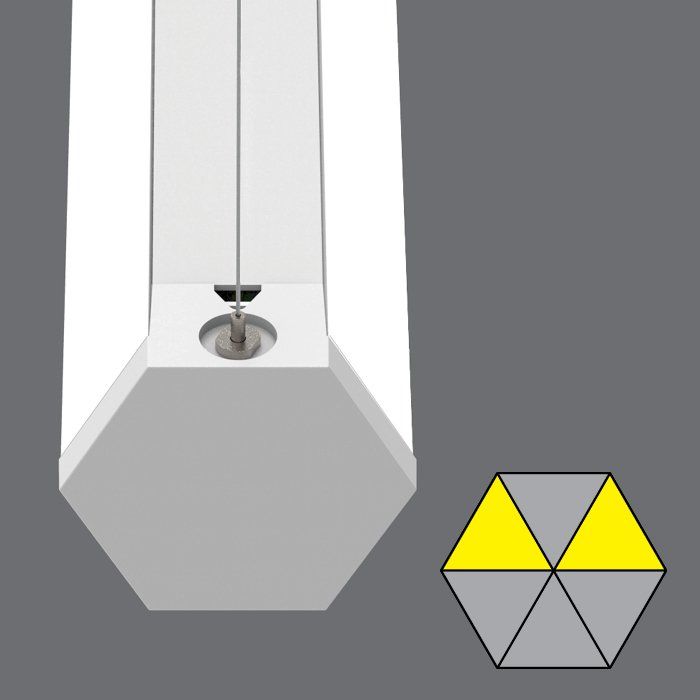 Pendant with 2 indirect cells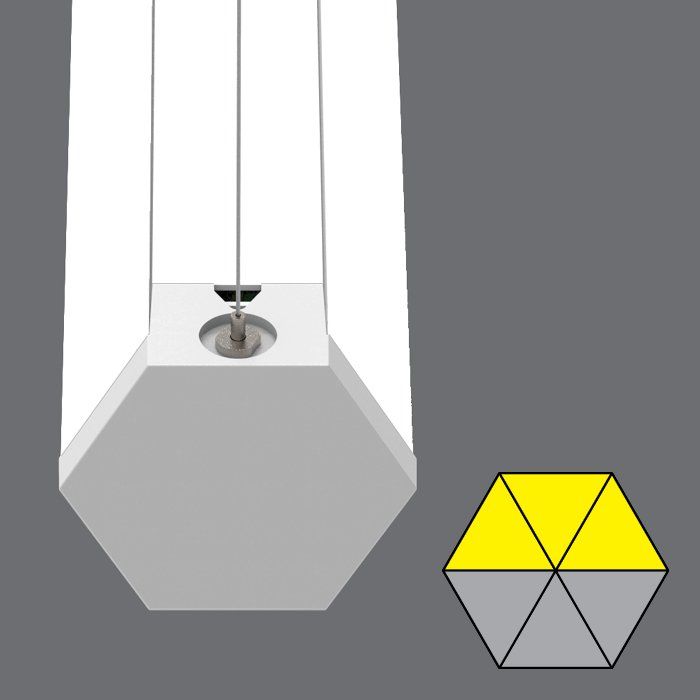 Pendant with 3 indirect cells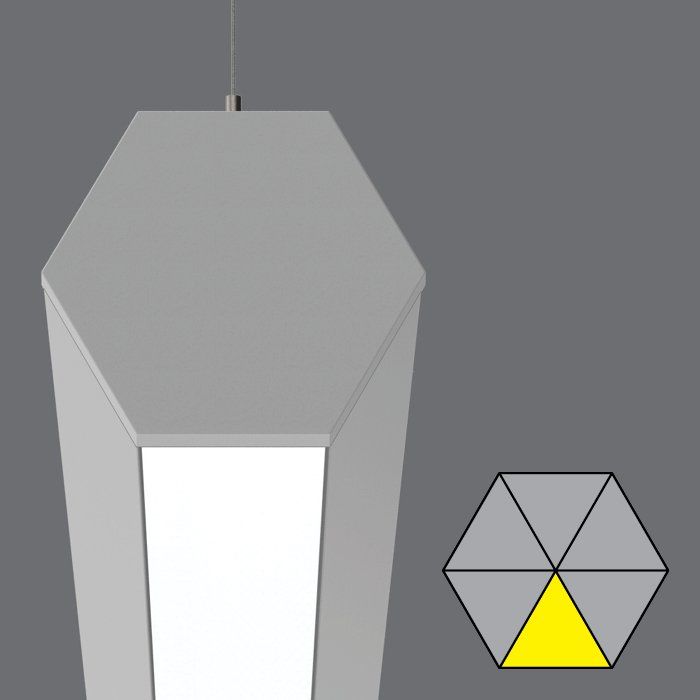 Pendant with 1 direct cell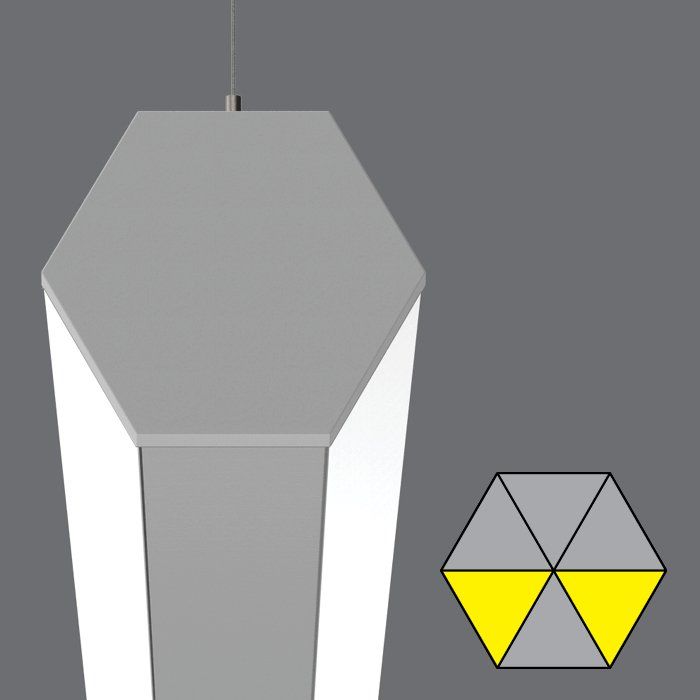 Pendant with 2 direct cells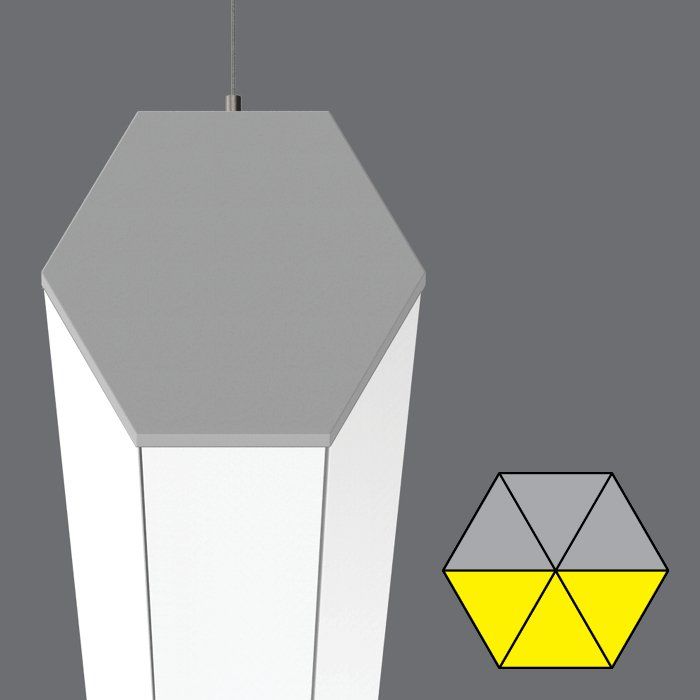 Pendant with 3 direct cells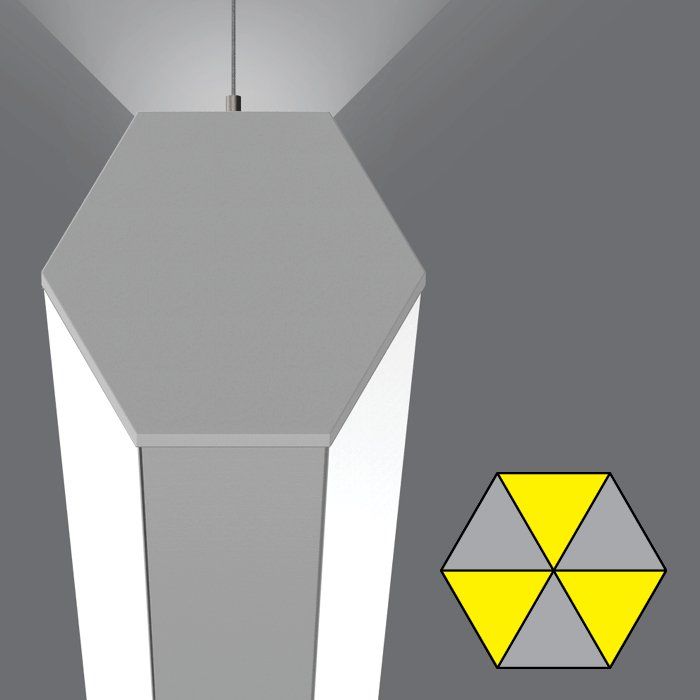 Pendant with 2 cells direct 1 cell indirect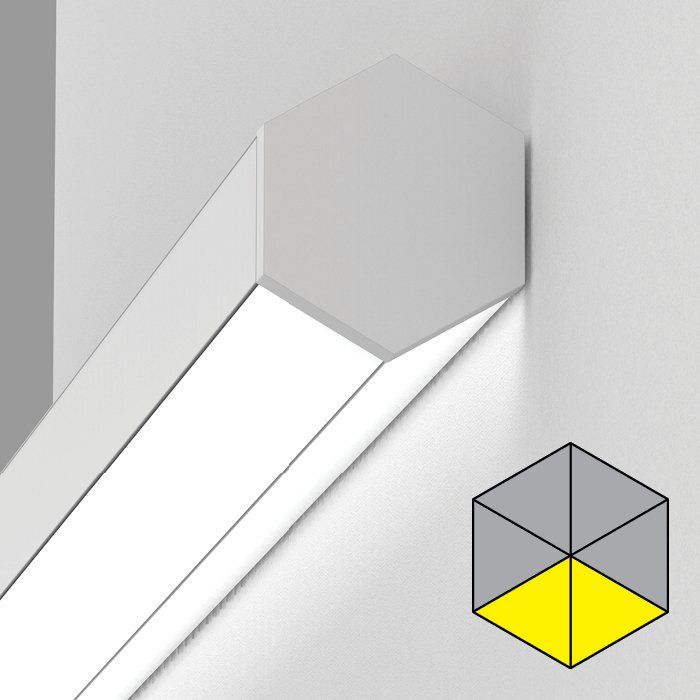 Wall with 2 direct cells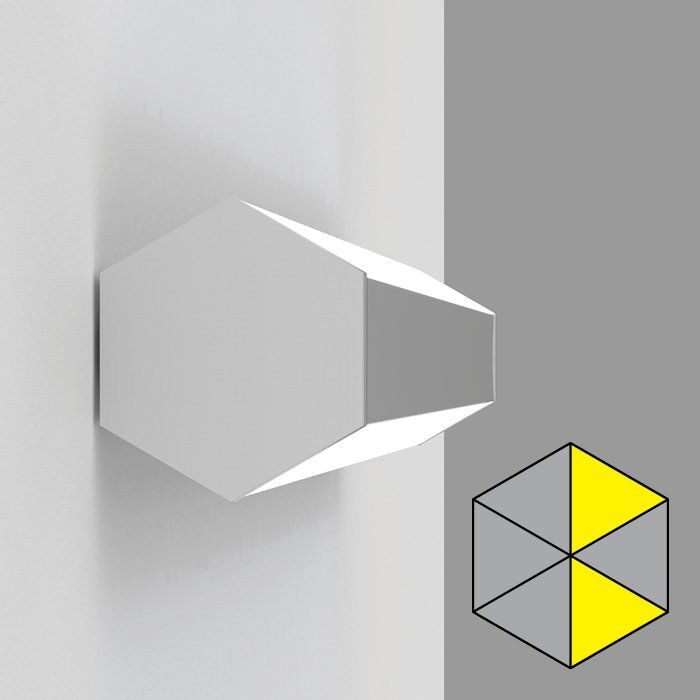 Wall with 2 cells asymmetric A
SPECIFICATIONS
SIZE: 2" x 3 7/16" Hexagon
LIGHT SOURCE: LED
LIGHT DISTRIBUTION: DIRECT, INDIRECT, DIRECT/INDIRECT, ASYMMETRIC
CHROMATICITY: STATIC WHITE
COLOR TEMPERATURE: 2700k, 3000k, 3500k, 4000k
MOUNTING: PENDANT, WALL
OPTICS: HLO
OPTICS
HIGH EFFICIENCY LAMBERTIAN OPTIC (HLO) - matte white side reflectors combined with High-Efficiency Lambertian Optic (HLO) shielding of diffusing 0.075" thick acrylic with up to 88% transmission and good source obscuration. Luminaire brightness is controlled by the flux-to-shielding area ratio.