Shalo - with a depth of merely 1.75" - fits within the height of a typical ceiling grid and yet provides a uniform luminous appearance without LED pixilation. The onboard driver and cartridge-mounted LED arrays using micro-structure optics make Shalo practical, as well as attractive.
Shalo fits a variety of grid ceilings with main runners nominally 4" on center, including TECHZONE™, and can be installed as discrete luminaires, continuous runs of uninterrupted light, and patterns.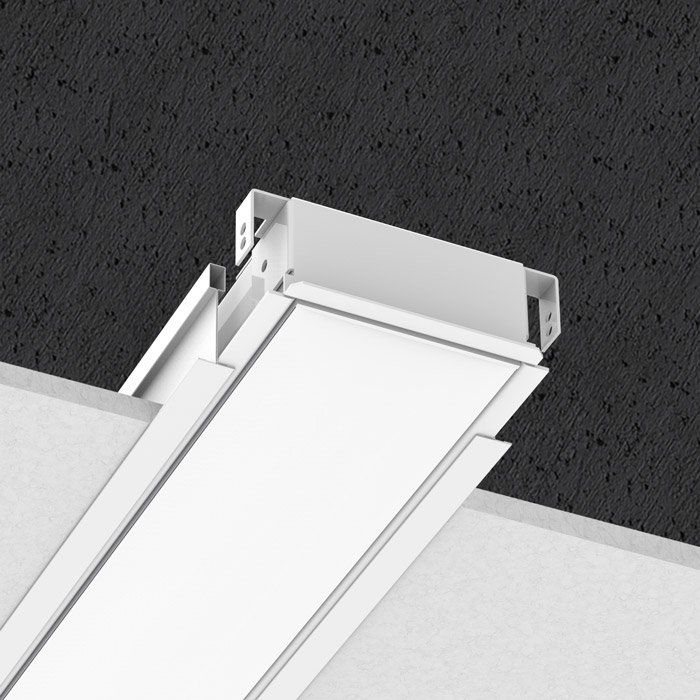 Recessed
SPECIFICATIONS
SIZE: 3 13/16" X 1 3/4"
LIGHT SOURCE: LED
LIGHT DISTRIBUTION: DIRECT
CHROMATICITY: STATIC WHITE
COLOR TEMPERATURE: 2700k, 3000k, 3500k, 4000k
MOUNTING: RECESSED
OPTICS: SLO
OPTICS
Shallow Lambertian Optic (SLO)
The Shallow Lambertian Optic consists of side-mounted LED arrays, coupled to an optical-grade acrylic light guide engraved with micro-structure optics that extract light into a lambertian distribution. An upper reflector of 98% reflective, diffuse aluminum enhances system efficiency. A thin diffuser below the light guide provides additional source obscuration.
The entire optical assembly mounts in a cartridge, assuring consistent optical alignment. The cartridge snaps out for easy field service and connects to the driver with a quick-connect harness.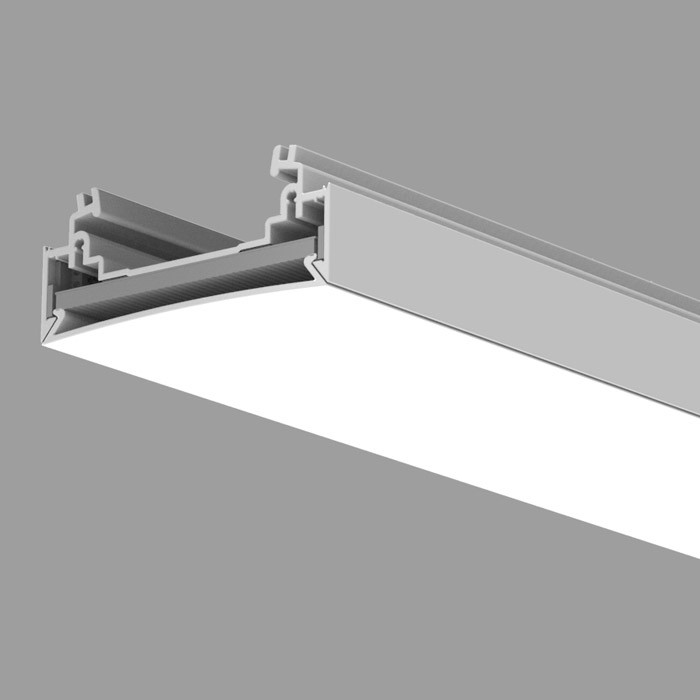 SLO
PATTERNS
All individual sections are joined together onsite using the joiner kits provided.
LumenWerx offers joiner kits that are extremely simple to work with in the field and result in a fixture that appears virtually seamless with no light leak at any connection.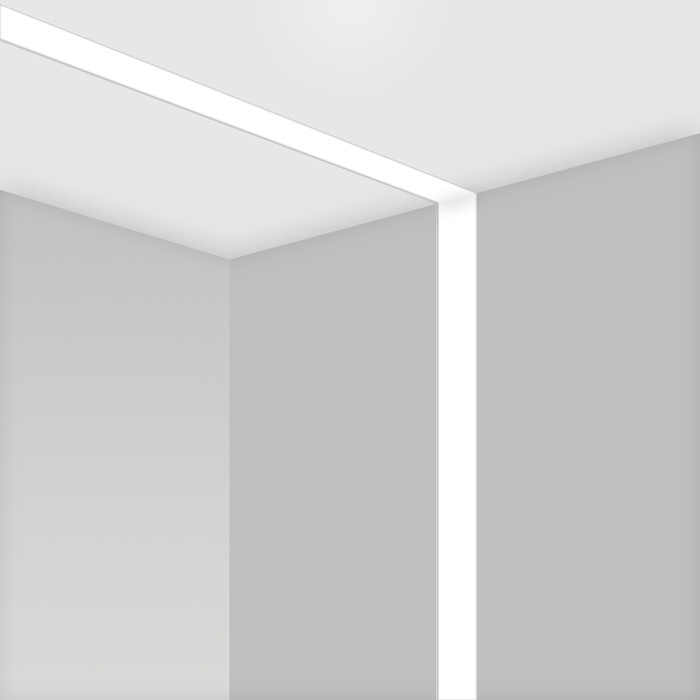 Inner
PoE
PoE technology can be integrated into many of Lumenwerx's lighting solutions and product families. For nodes, we always aim for complete integration, but when space is limited, we look for a remote solution that doesn't compromise the design aesthetic. PoE can be integrated into 95% of our product offering, including our Chromawerx solutions. See PoE webpage