Pendant, Recessed, Surface
Named after the mathematical constant we all know, Cluster Pi fixtures are graced with our Cluster family's characteristic quality and mid-century modernist vibe, and, at the same time, embody softer, circular forms, some of which are able to house a secondary light source in an innovative concentric design.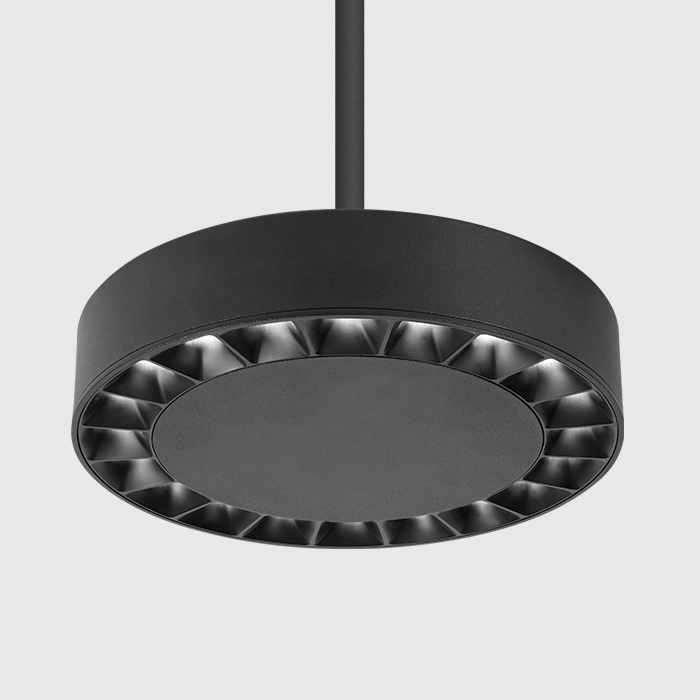 Pendant MRO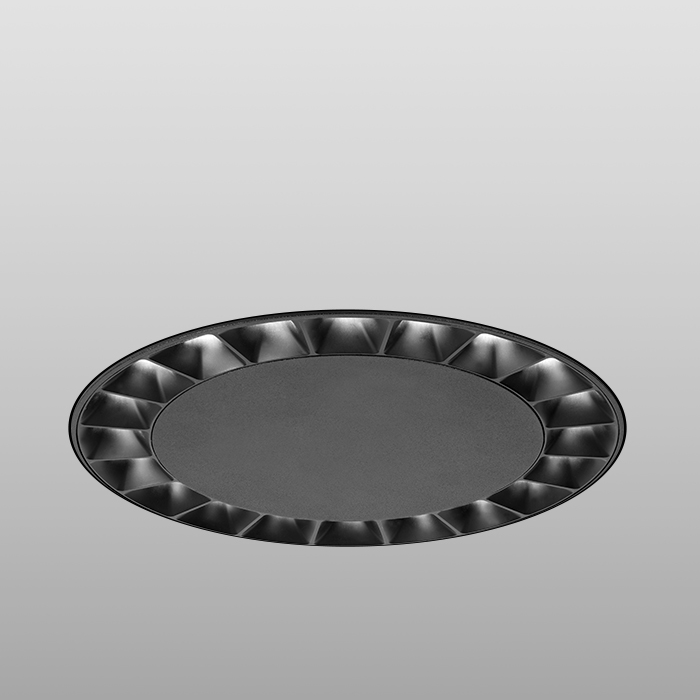 Recessed MRO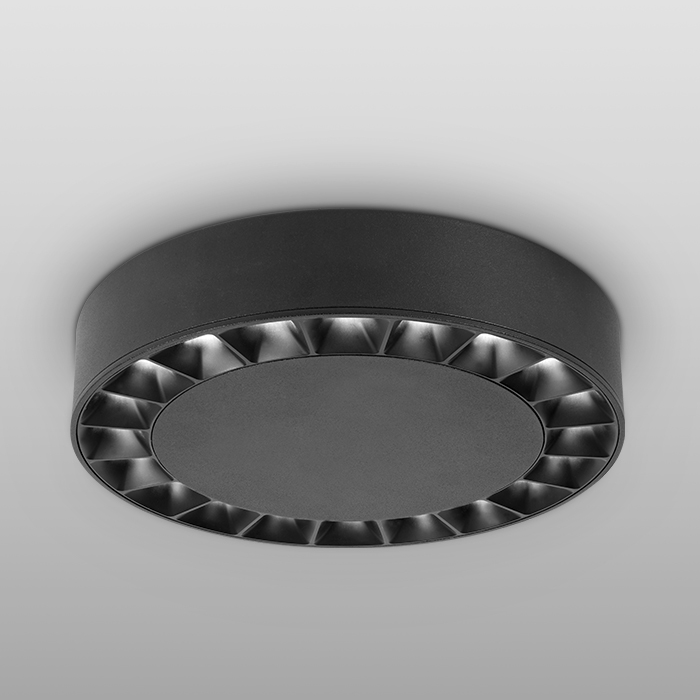 Surface MRO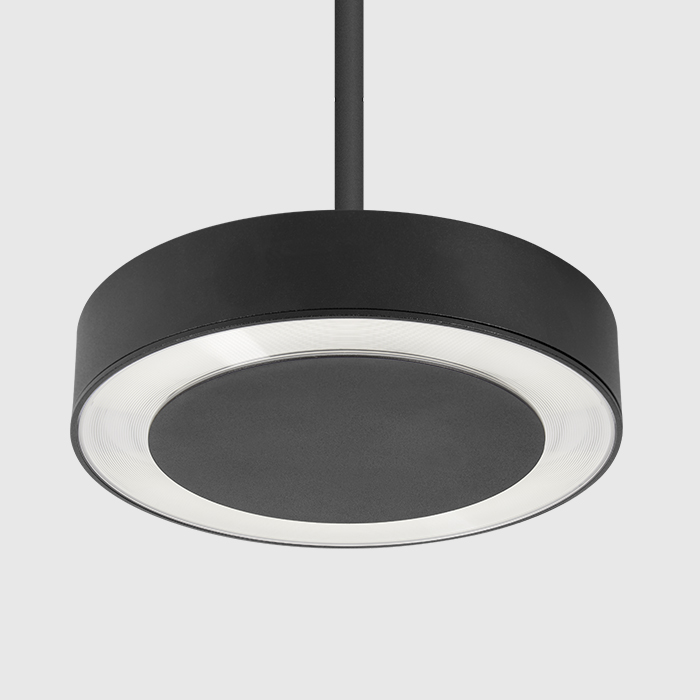 Pendant KVCO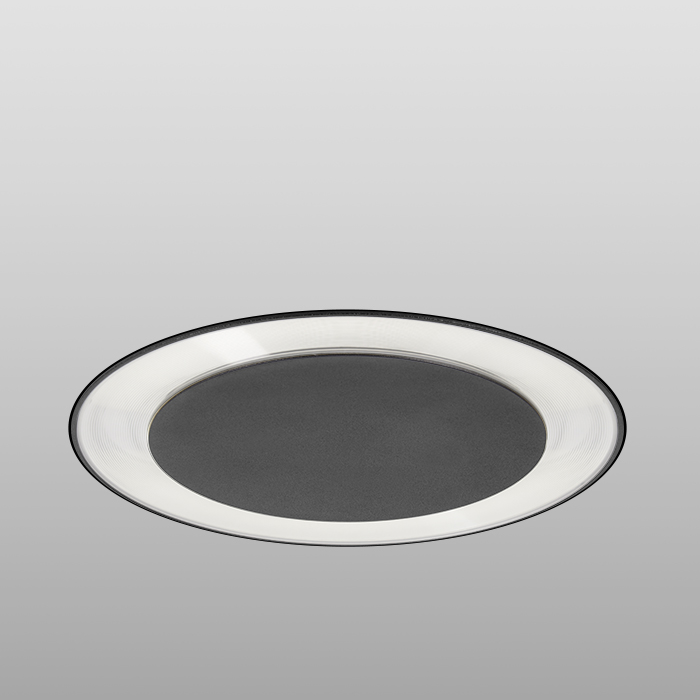 Recessed KVCO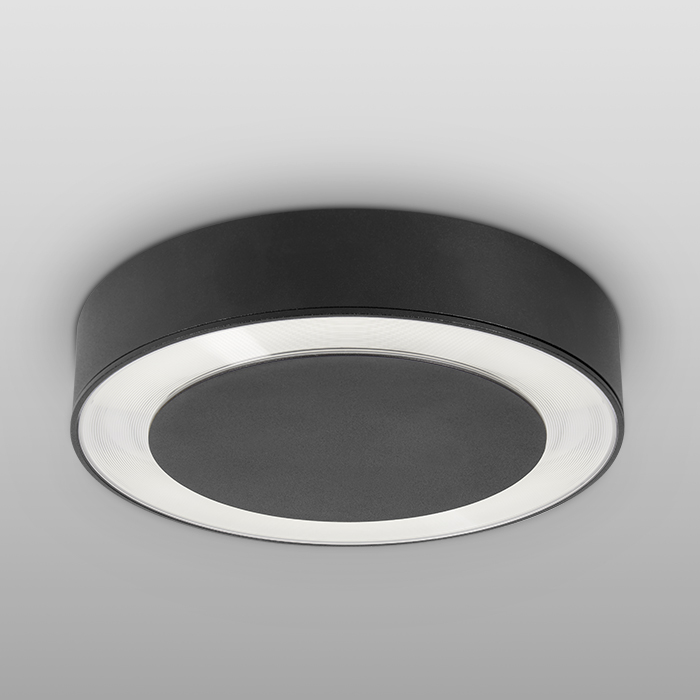 Surface KVCO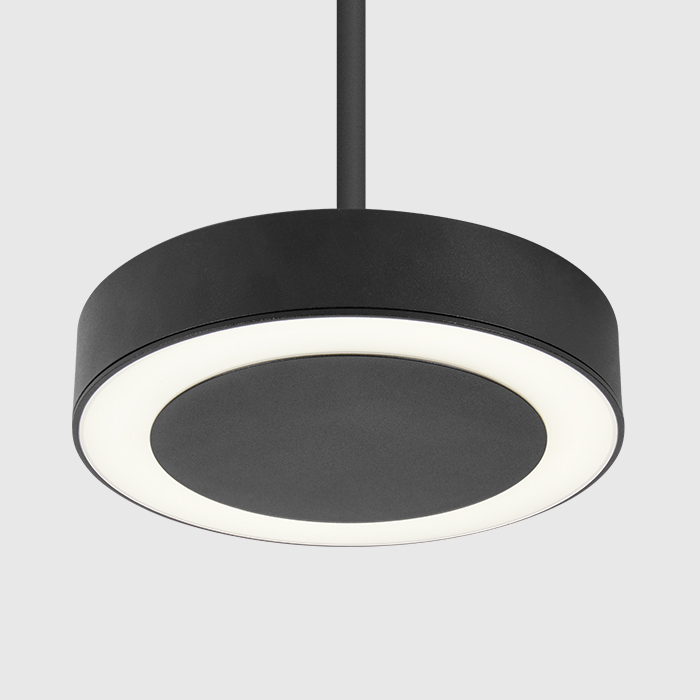 Pendant HLO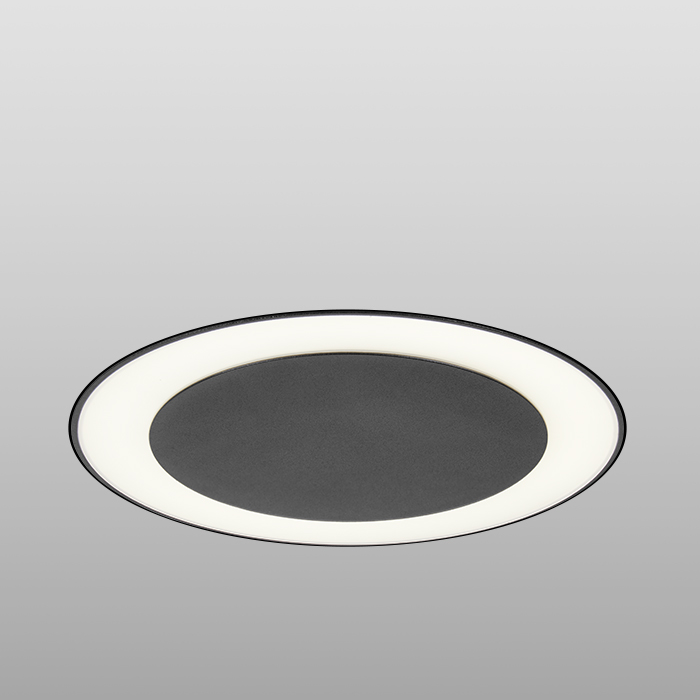 Recessed HLO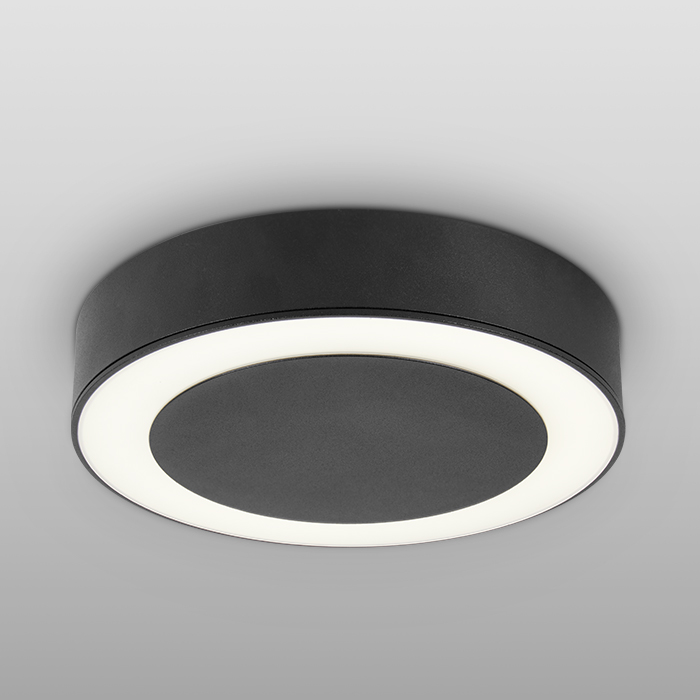 Surface HLO
SPECIFICATIONS
SIZE: SMALL, MEDIUM, LARGE
LIGHT SOURCE: LED
LIGHT DISTRIBUTION: DIRECT
CHROMATICITY: STATIC WHITE
MOUNTING: RECESSED, SURFACE, PENDANT
OPTICS: HLO, KVCO™, MRO
OPTICS
The Miniature Reflector Optic (MRO) is composed of molded Total Internal Reflection (TIR) elements placed over the LED emitter, along with precise parabolic reflectors that further shield the light source. The resulting beam is soft with a feathered edge.
The Kinetic Visual Comfort Optic™ (KVCO™) is finely crafted with a series of concentric grooves serving as light-bending prisms that redirect parallel rays to a common focal length. The resulting beams are precise and clean. The optic can change in appearance depending on the lighting conditions in its immediate surroundings.
The High-Efficiency Lambertian Optic (HLO) is engineered with reflective sidewalls that distribute LED output across acrylic shielding, delivering soft, diffused beams. To negotiate the curves of Lumenwerx rounded fixtures, the HLO is equipped with proprietary SupremeGrip™ technology, which keeps the optic securely in place.
PoE
PoE technology can be integrated into many of Lumenwerx's lighting solutions and product families. For nodes, we always aim for complete integration, but when space is limited, we look for a remote solution that doesn't compromise the design aesthetic. PoE can be integrated into 95% of our product offering, including our Chromawerx solutions.