The luminaires of the Folia Acoustix product line—Folia Bellis, Folia Calla, Folia Calla Shallow, and Folia Dahlia—were designed to deliver quality illumination, reduce sound reverberation, and serve as decorative elements in interior settings. Composed of numerous layers of sound-absorbing felt created from recycled bottles, the multi-dimensional voluminous fixtures are graced with an esthetic inspired by the shapes and forms of the botanical world. Unlit during the day, they appear as visually rich sculptural mobiles, but come nighttime, the dynamic luminaires transform into glowing celestial bodies.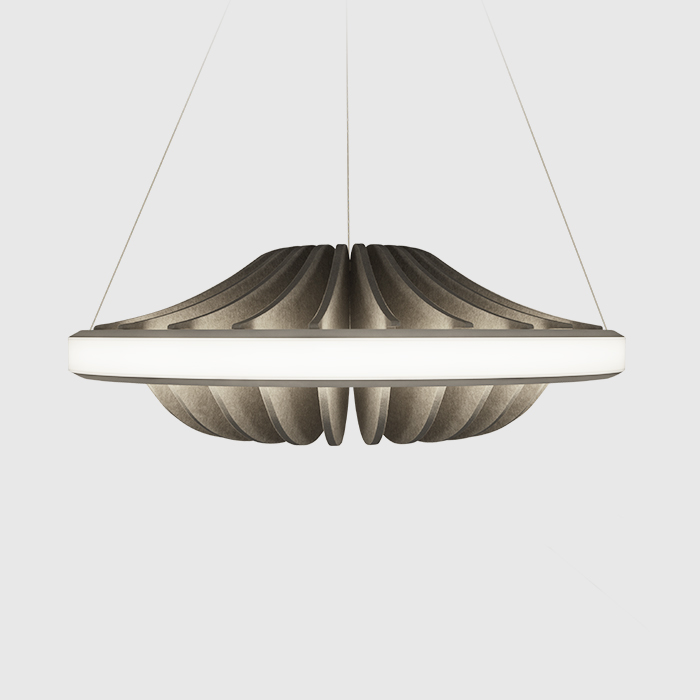 Calla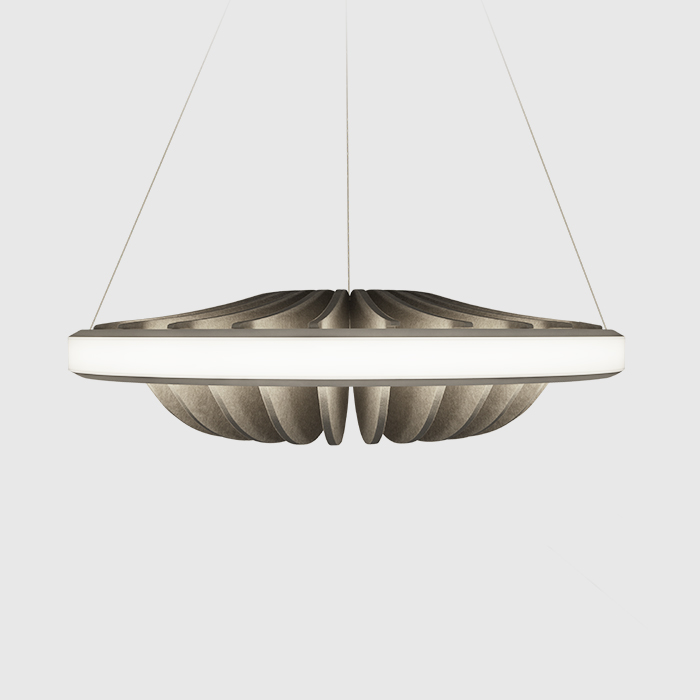 Calla Shallow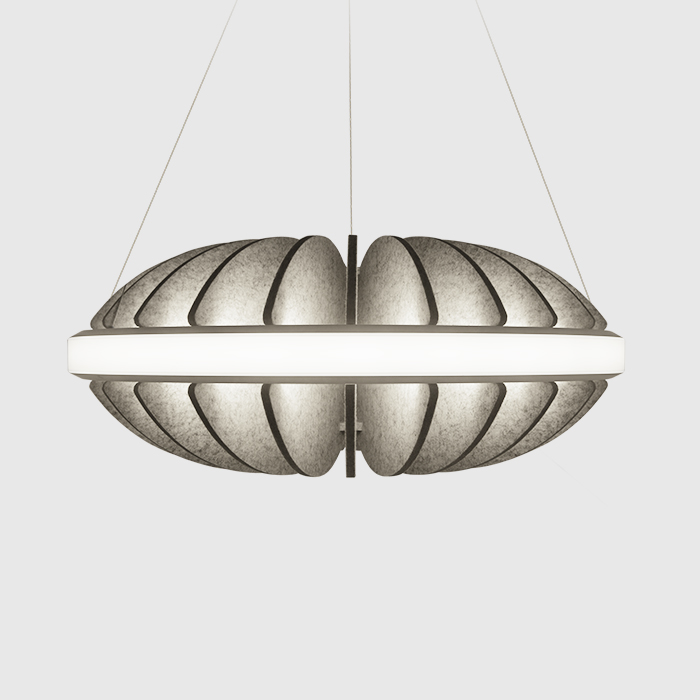 Bellis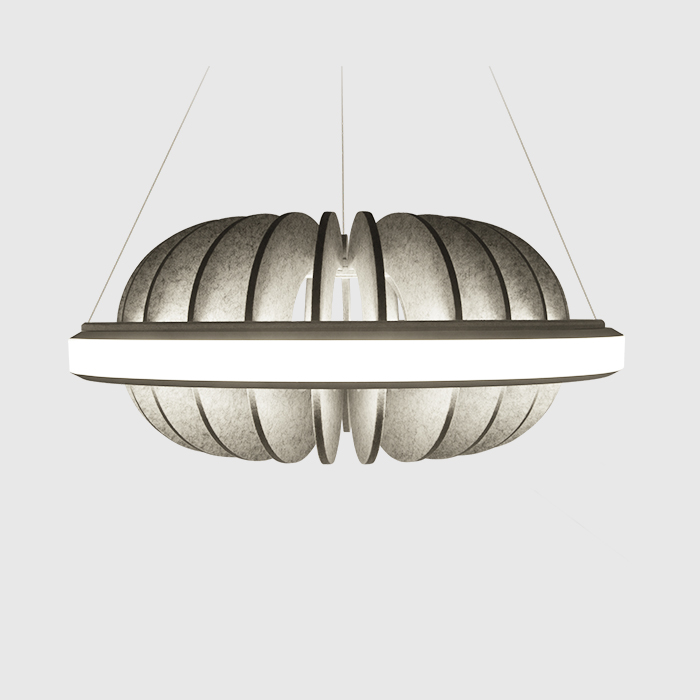 Dahlia
SPECIFICATIONS
SIZE: 24", 36" and 48" Diameter
LIGHT SOURCE: LED
CHROMATICITY: STATIC WHITE
MOUNTING: PENDANT
LIGHT DISTRIBUTION: OUTWARD, VOLUMETRIC - INWARD AND OUTWARD
OPTICS: ULO
OPTICS
Uniform Efficiency Lambertian Optic (ULO) - thermoformed from impact-modified white PMMA, the ULO optic provides even luminosity, with up to 88% transmission. Combined with the LED array running around the inside of the housing, the open form and ULO optic create a widespread 50% inward and 50% outward light distribution with spacing criteria of 1.6.
PoE
PoE technology can be integrated into many of Lumenwerx's lighting solutions and product families. For nodes, we always aim for complete integration, but when space is limited, we look for a remote solution that doesn't compromise the design aesthetic. PoE can be integrated into 95% of our product offering, including our Chromawerx solutions.