VOILA 2 DOWNLIGHT

Voila 2" downlights and wall washers are available in round and square apertures with Open Frame, IC and CCEA housings, all requiring less than 4" of plenum depth. Downlights adjust 30º vertically with screw thread mechanism and rotate 360º horizontally. Using HyFlex optics, field-interchangeable beam angles range from 10º to 90º. Integral drivers are available for 0-10V, ELV or Triac dimming and can be replaced through the 2" aperture. Remote drivers are available for other protocols, emergency operation, and ChromaWerx Sola and Duo. Die-cast baffles are offered in 0.5" and 1.0" depth with trim or trimless options and multiple finishes. Pre-set luminaire light output is available from up to 1340 lumens. Voila 2" downlights has an IP44 rating.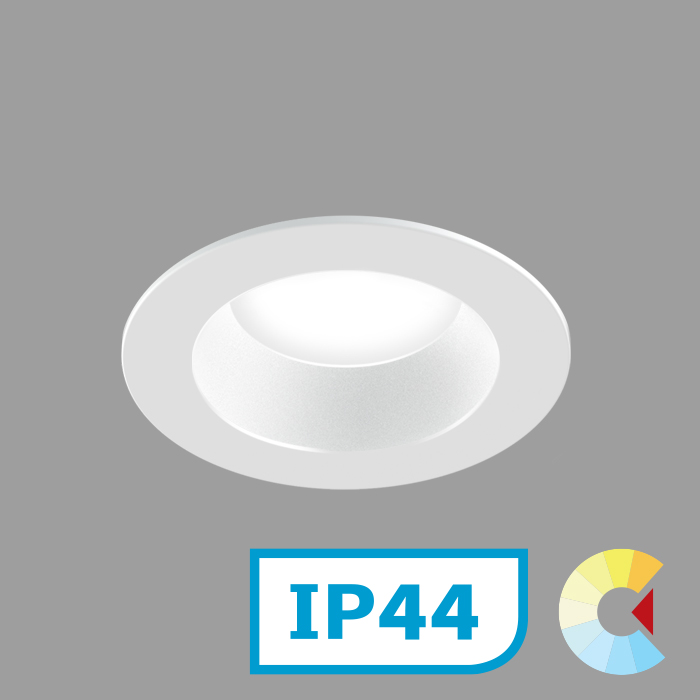 Downlight Trim Standard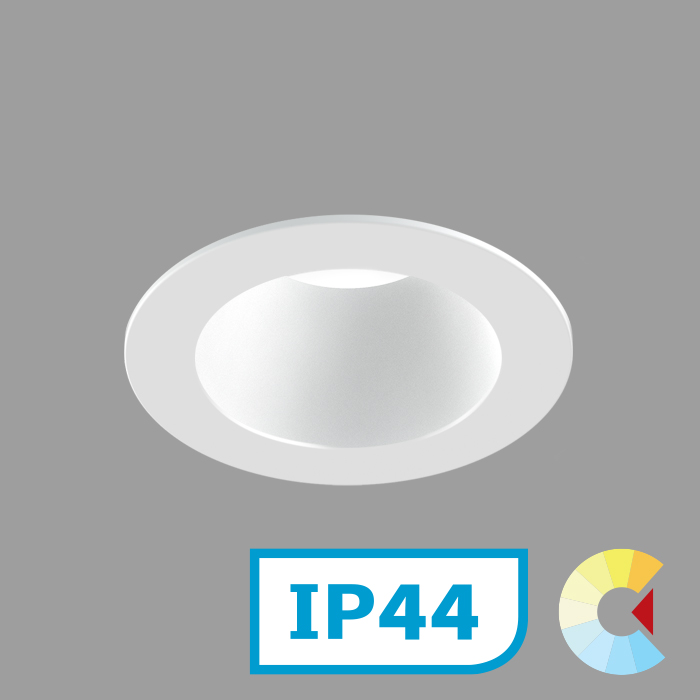 Downlight Trim Deep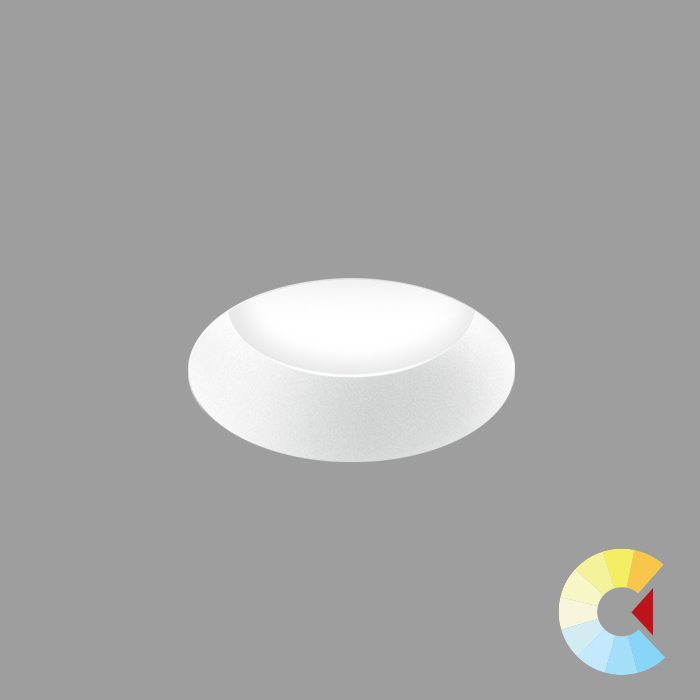 Downlight Trimless Standard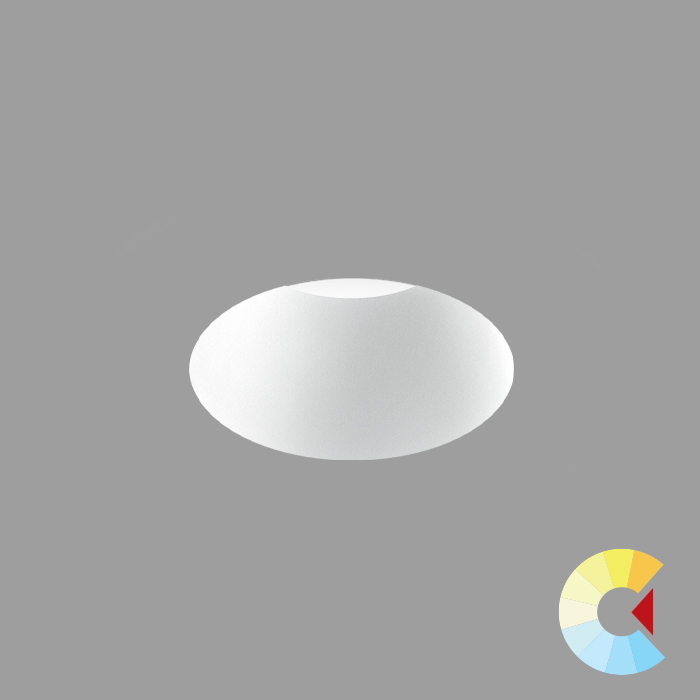 Downlight Trimless Deep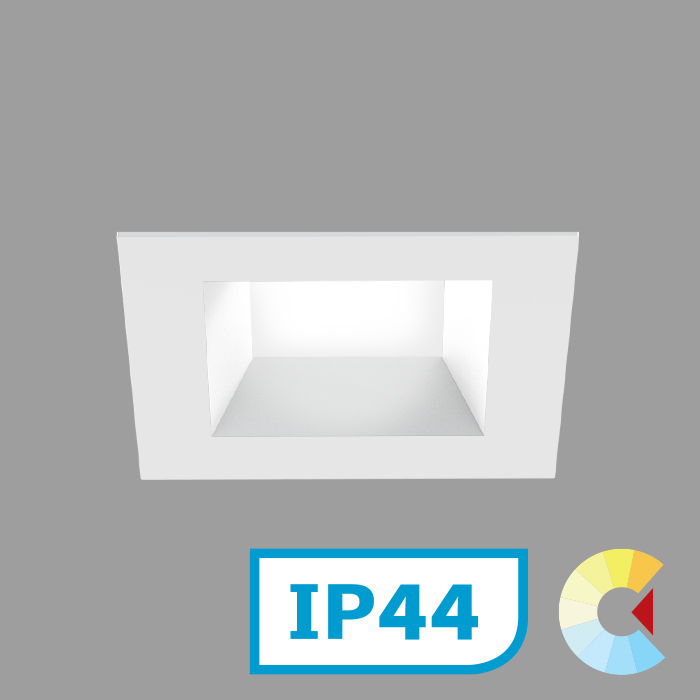 Downlight Trim Standard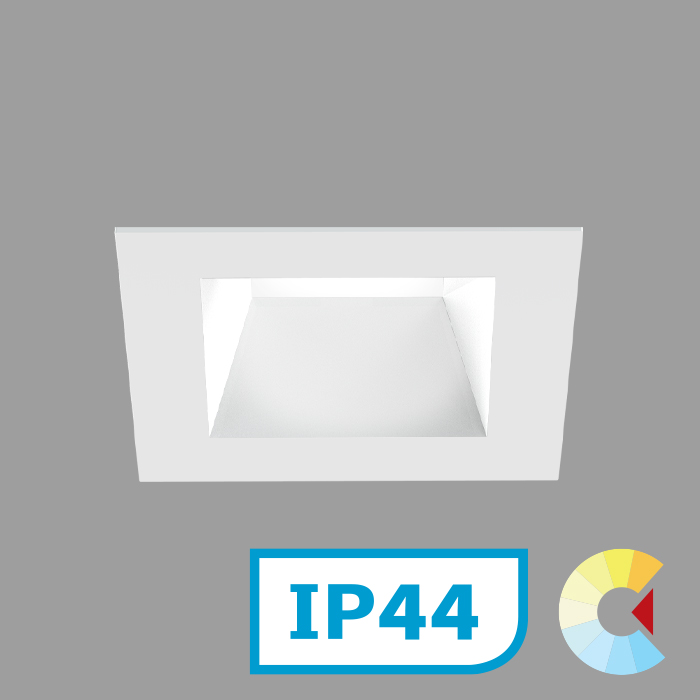 Downlight Trim deep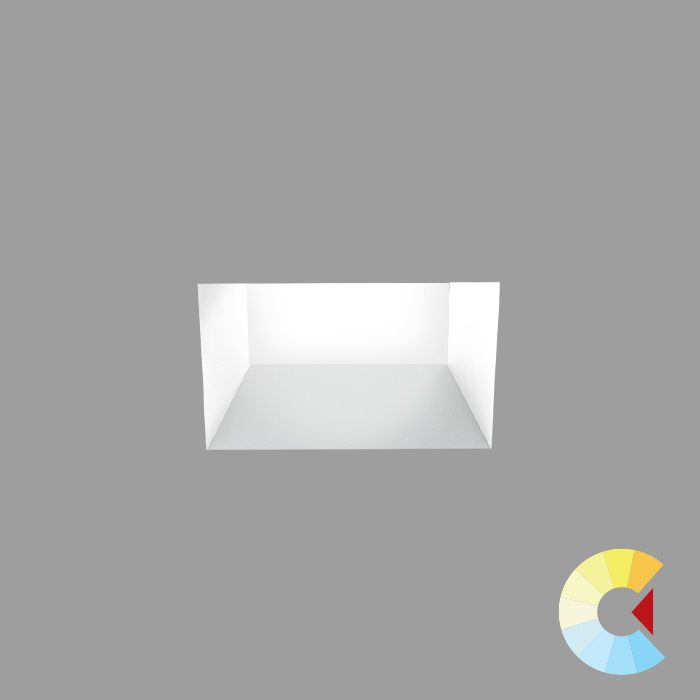 Downlight Trimless Standard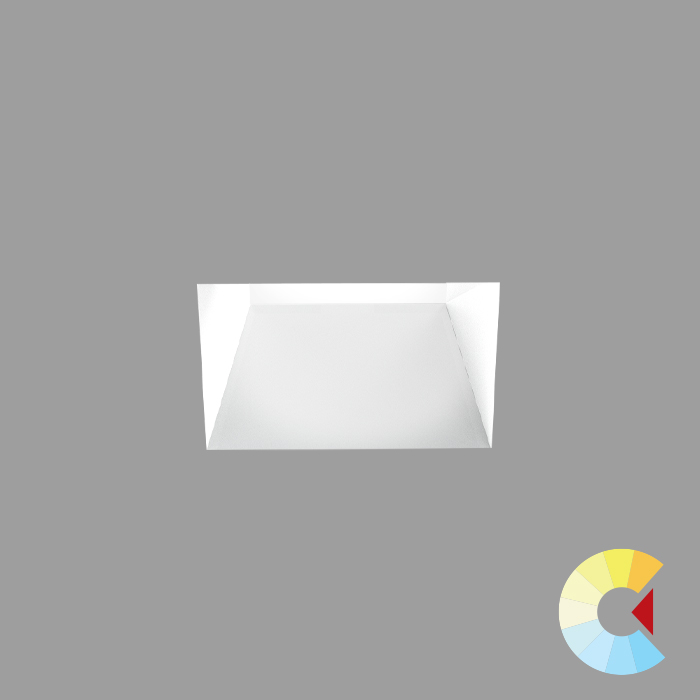 Downlight Trimless deep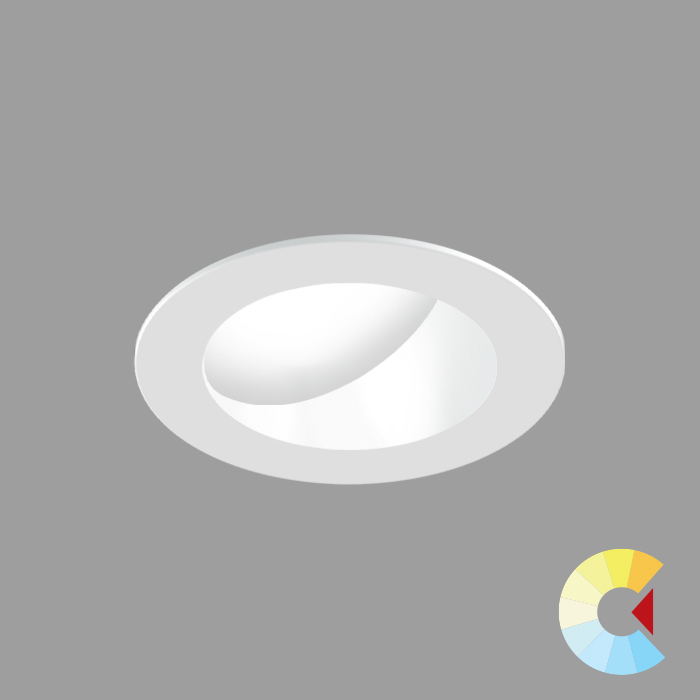 Wall Wash Trim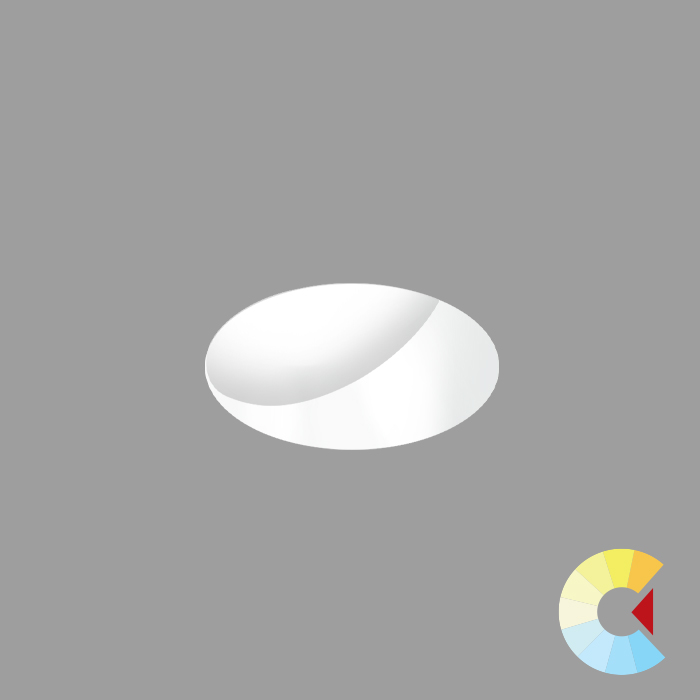 Wall Wash Trimless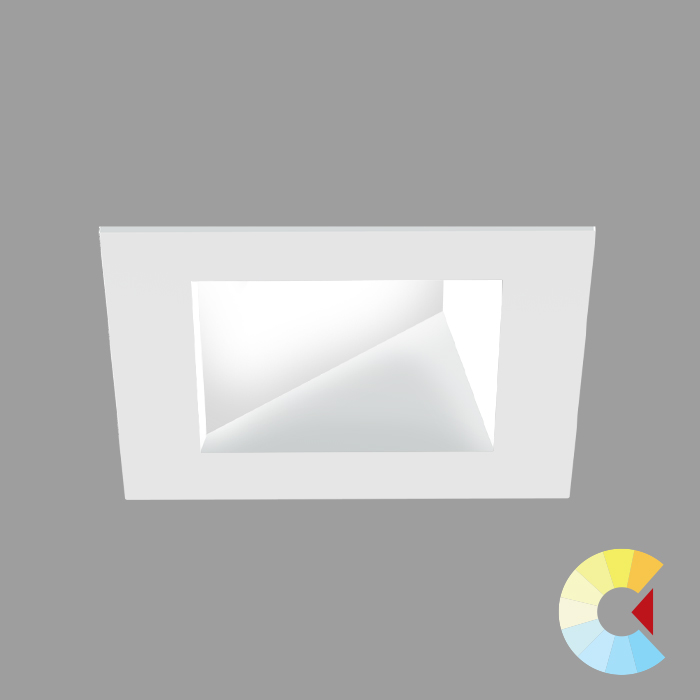 Wall Wash Trim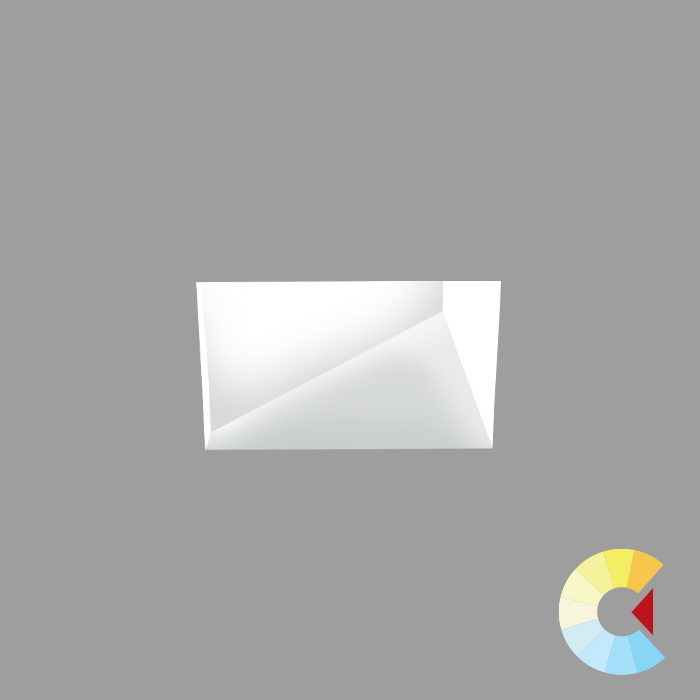 Wall Wash Trimless
SPECIFICATIONS
LIGHT SOURCE: LED
LIGHT DISTRIBUTION: DIRECT, WALL WASH
APPLICATION TYPE: ADJUSTABLE, WALL WASH
LUMEN OUTPUT: 500-1000
CHROMATICITY: STATIC WHITE, SOLA CHROMAWERX, DUO CHROMAWERX
MOUNTING: DOWNLIGHTS, RECESSED
SIZE: 2 Inch
TRIM TYPE: TRIM, MUDPLATE
COLOR TEMPERATURE: 2700k
SHAPE: ROUND, SQUARE
OPTICS: HYFLEX
BAFFLES AND TRIMS
Trims and Baffles come standard in black & white, round & square, both baffle and trim can be combined for any color combination you choose. Custom RAL's are also available upon request for both Baffle and Trim.
OPTICS
Hyflex optics provide precise optical control in a remarkably compact form. The core of this four-tier system is compound reflector with a central TIR element, just 1.06" deep. Beam-smoothing discs perfect beam angles up to 90º. Beam angles are easily interchanged in the field.
CHROMAWERX
ChromaWerx Sola is single-channel control that dims output while warming the color temperature in a pre-determined relationship. A simple digital or analog control sends a common signal to dual output digital drivers, which are programmed to adjust a specially populated LED array to emulate the effect of dimming a filament source.
ChromaWerx Duo offers a two-channel control system which uses analog or digital protocals for synchronous control of both warm (2700K) to cool (6500K) LED arrays - maintaining a CRI above 90. The range of color Duo offers is useful for entraining circadian rhythms, stimulating alertness, and compensating for Jet-Lag among other applications. The ChromaWerx drivers are programmed to limit maximum light output and power usage across all color temperatures.