A fresh face on a familiar form. It's lighting with an edge! Cubito illuminates its square profile through two adjacent sides, forming a luminous right angle 2 ½" on each side.
Wall mount Cubito as an uplight or downlight; run it at the wall/ceiling line to delineate the planes; install it vertically at the corner of two walls as a luminous signal, either surface or recessed. Cubito can be a discrete luminaire, a continuous line of light, or turn corners in one plane or two.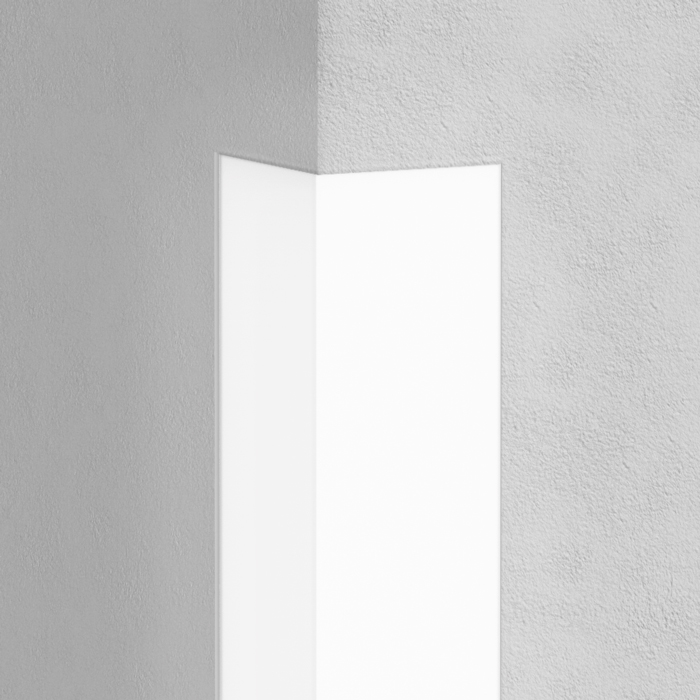 Recessed
Surface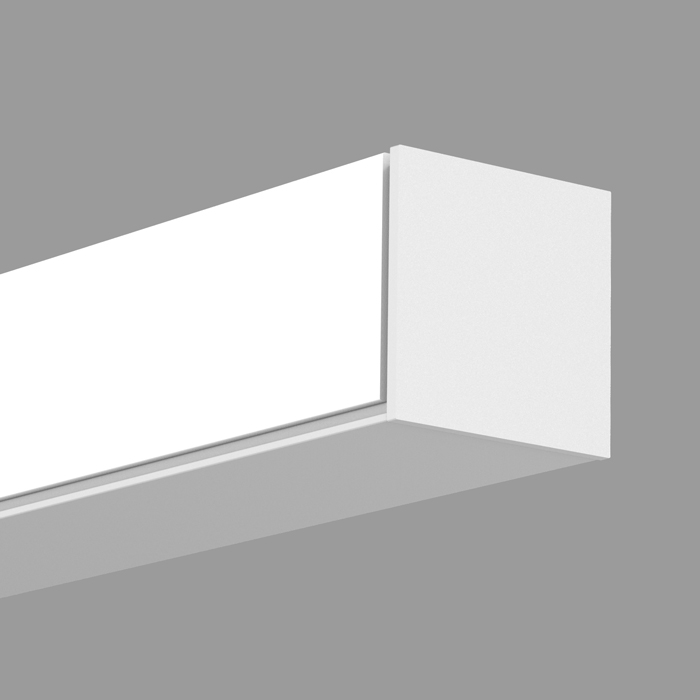 Wall
SPECIFICATIONS
SIZE: 2 1/2" x 2 1/2"
LIGHT SOURCE: LED
LIGHT DISTRIBUTION: DIRECT
CHROMATICITY: STATIC WHITE
COLOR TEMPERATURE: 2700k, 3000k, 3500k, 4000k
MOUNTING: SURFACE, WALL, WALL-RECESSED
OPTICS: HLO
OPTICS
HIGH EFFICIENCY LAMBERTIAN OPTIC (HLO) - formed, matte white reflectors, combined with High-Efficiency Lambertian Optic (HLO) shielding of diffusing 0.075" thick acrylic with up to 88% transmission and good source obscuration. Peak intensity occurs at 48° with 75% of lumen output from 0-90.
PATTERNS
Cubito Surface and wall can turn corners in one plane (Leveled) or two (Inner).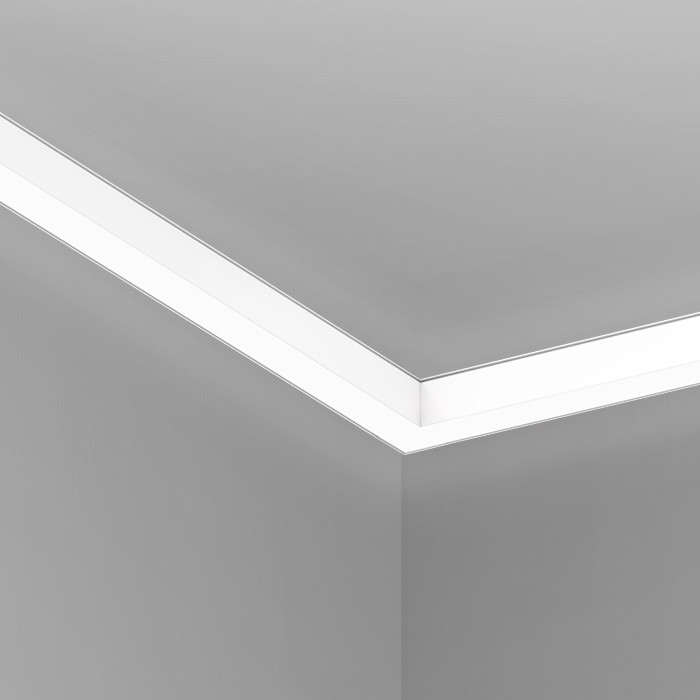 Leveled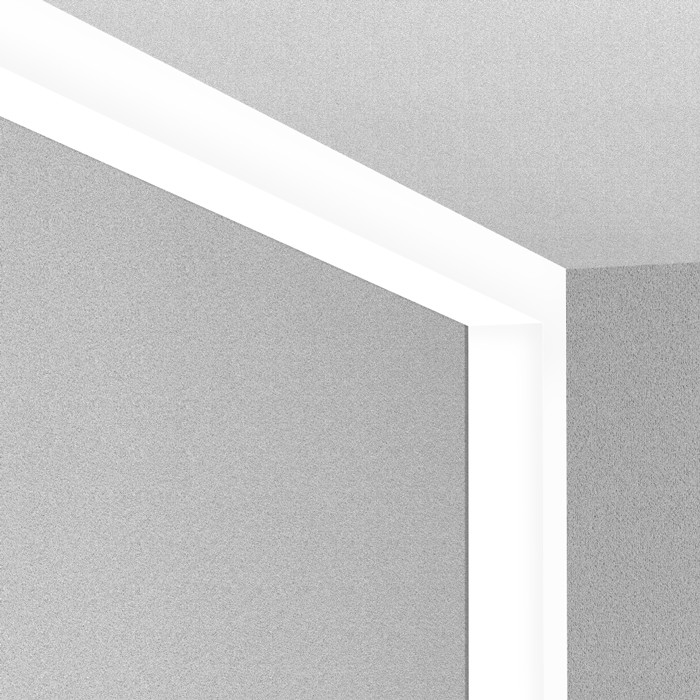 Inner