Versatile and streamlined, our Revo family delivers precise, textural, and comfortable task lighting for a variety of applications including above countertops, tables, and work stations to suit your daily needs. Revo 3 pendants may be relatively small (3 3/8" in diameter), but they pack substantial power, equipped with low brightness reflectors and a Furrowed Glare Reduction Optic (FGRO) for the downlight.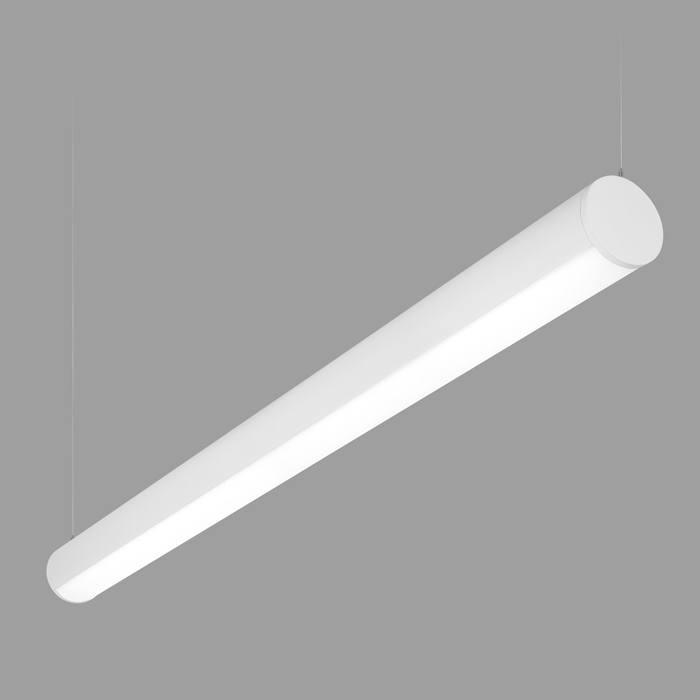 Pendant
SPECIFICATIONS
SIZE: 3 3/8" diameter
LIGHT SOURCE: LED
LIGHT DISTRIBUTION: DIRECT, DIRECT/INDIRECT
CHROMATICITY: STATIC WHITE, FULL SPECTRUM
COLOR TEMPERATURE: 2700k, 3000k, 3500k, 4000k
MOUNTING: PENDANT
OPTICS: CLO, FGRO
OPTICS
DIRECT
Furrowed Glare Reduction Optic (FGRO) - an acrylic lens with ribbed, convex, glare-reducing lines to shape the light distribution into a smooth beam pattern, comfortable to the eye from many ranges of view. FGRO has impeccable transmission for a glare- reducing lens of 89%.
INDIRECT
Clear Lambertian Optic (CLO) – CLO uses a single horizontal LED array and a clear acrylic cover to provide simple uplight with high efficiency.
PoE
PoE technology can be integrated into many of Lumenwerx's lighting solutions and product families. For nodes, we always aim for complete integration, but when space is limited, we look for a remote solution that doesn't compromise the design aesthetic. PoE can be integrated into 95% of our product offering, including our Chromawerx solutions. See PoE webpage