ARQ ACOUSTIX

Pendant
Our Arq Acoustix product line is composed of the Arq Globe, Arq Flair, and Arq Aera pendant lights. These acoustic luminaires have an arc-shaped shade made of sound-absorbing felt created from recycled bottles, a feature that not only reduces noise and landfill pollution, but also imbues the gracefully proportioned fixtures with a soft, tactile quality. Each Arq Acoustix model represents a variation on the arc-shaped acoustic theme: Arq Globe exudes vintage vibes with its exposed bulbous Globe light; Arq Flair incorporates a cylindrical diffuser for a contemporary look and feel; and Arq Aera combines Aera downlight performance with acoustic pendant esthetics.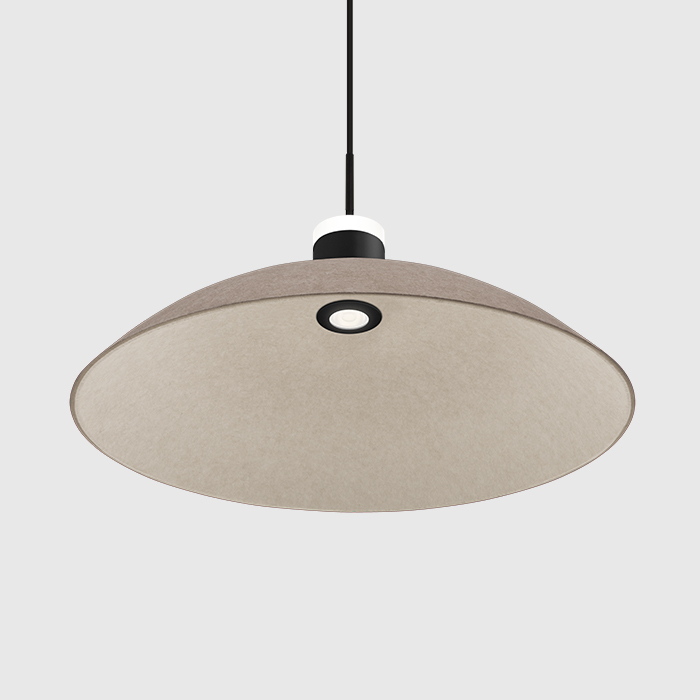 Aera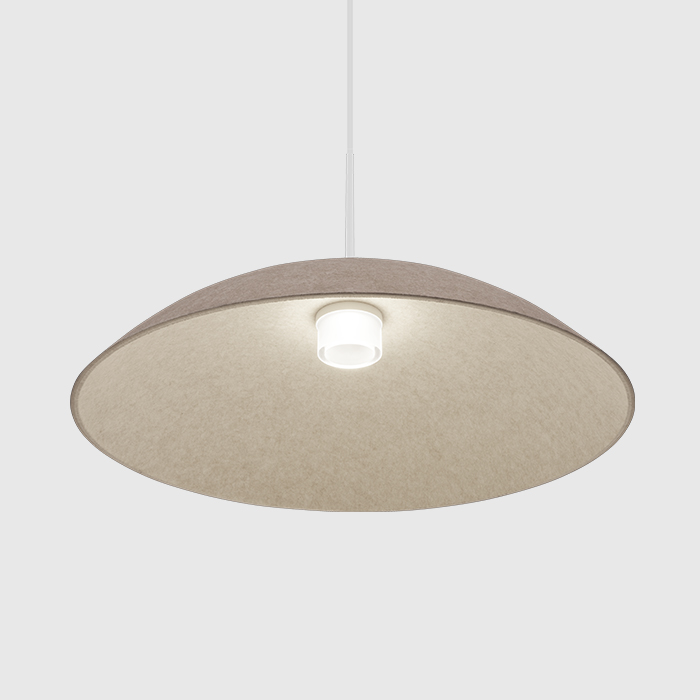 Flair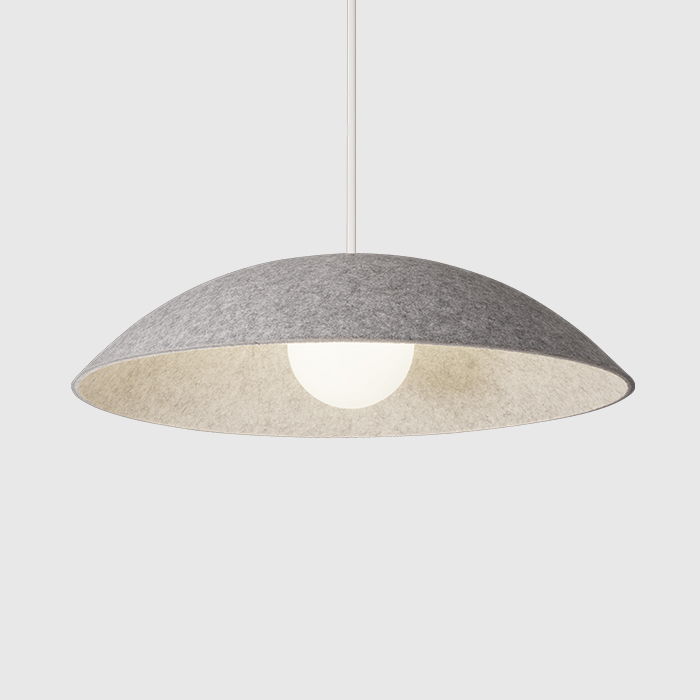 Globe 6"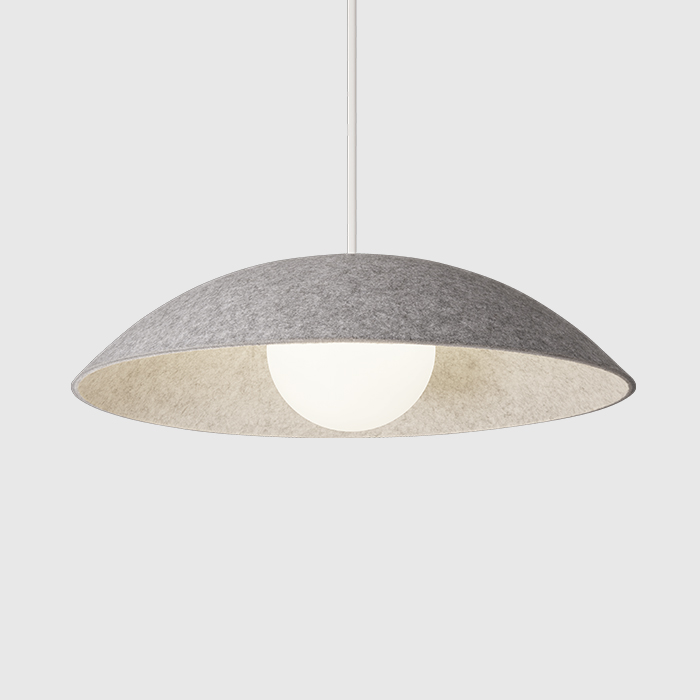 Globe 8"
SPECIFICATIONS
SIZE: 24" Diameter
LIGHT SOURCE: LED
LIGHT DISTRIBUTION: DIRECT, DIRECT/INDIRECT
CHROMATICITY: STATIC WHITE, FULL SPECTRUM, SOLA CHROMAWERX, DUO CHROMAWERX
MOUNTING: PENDANT
OPTICS: IRO™, XPoint™
OPTICS
Isotropic Radiant Optic™ (IRO™)
The Isotropic Radiant Optic™ is a spherical lens designed with a spike-textured surface through which light rays are diffused outward and equally in all directions.
XPoint™ Refraction Technology
Our advanced XPoint™ Refraction Technology uses micro optical paths that direct the light emitted from the COB (Chip On Board) to intersecting paths that meet in the center and disperse light in a precise direction for each beam angle. XPoint™ technology creates soft well lit environments that have strong visual comfort.
CHROMAWERX
ChromaWerx Sola is single-channel control that dims output while warming the color temperature in a pre-determined relationship. A simple digital or analog control sends a common signal to dual output digital drivers, which are programmed to adjust a specially populated LED array to emulate the effect of dimming a filament source. Dimming range is programmable but the default option runs from 3500K at 100% of full power to 2700K at 5% of full power.
ChromaWerx Duo is two-channel control. It uses analog or digital protocols for synchronous control of both warm and cool LED arrays, enabling the user to set color temperature and light output. Commonly called "tunable white", ChromaWerx two-channel control provides the range of warm (2700K) to cool (6500K) color that can be useful for helping to entrain circadian rhythms, stimulate alertness for improved educational and work productivity, and compensate for jet lag, among other applications. The ChromaWerx drivers are programmed to limit maximum light output and power usage across all color temperatures.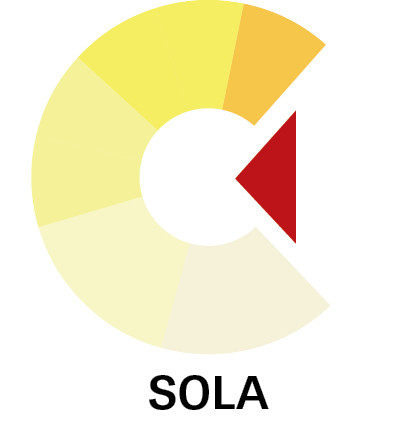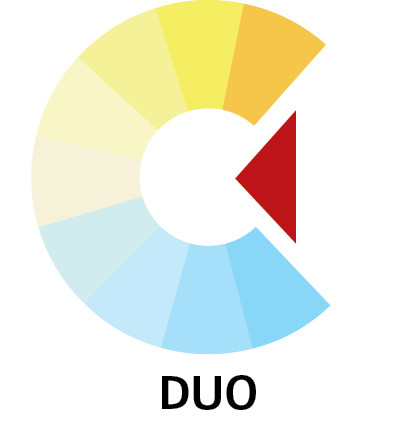 PoE
PoE technology can be integrated into many of Lumenwerx's lighting solutions and product families. For nodes, we always aim for complete integration, but when space is limited, we look for a remote solution that doesn't compromise the design aesthetic. PoE can be integrated into 95% of our product offering, including our Chromawerx solutions.