The SideView 2x2 recessed luminaire delivers visually comfortable and notably pleasant general illumination with an uncommonly even luminous surface. This attractive and comfortable lighting result comes from our innovative LumenWerx Compression Planar Optic. With the LED flux side-coupled directly into the optical panel, the SideView housing is very shallow, less than 2 ¾" deep. Despite its minimal depth, the Sideview's gently curved concave optic seems to disappear up into the ceiling.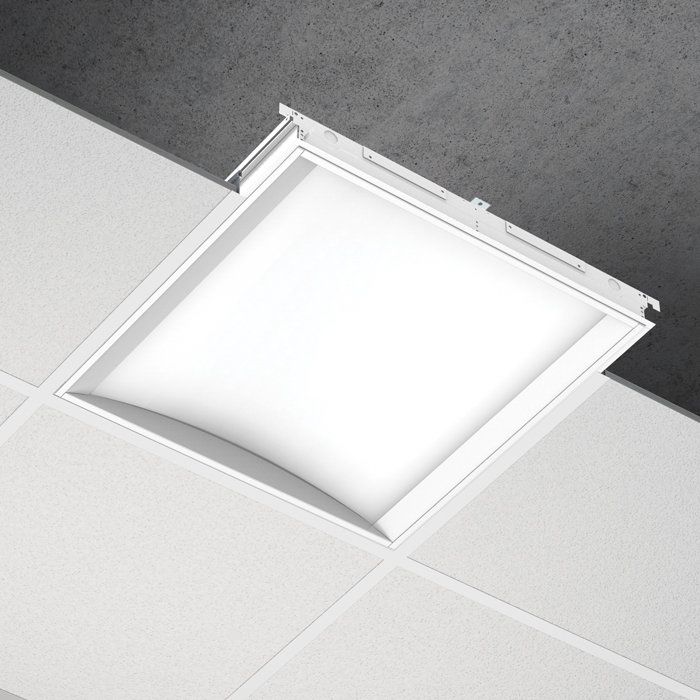 2X2
SPECIFICATIONS
SIZE: 2'x2'
LIGHT SOURCE: LED
LIGHT DISTRIBUTION: DIRECT
CHROMATICITY: STATIC WHITE
COLOR TEMPERATURE: 2700k, 3000k, 3500k, 4000k
MOUNTING: RECESSED
OPTICS: CPO
OPTICS
Compression Planar Optics (CPO) - To create the new LumenWerx Compression Planar Optic (CPO), a rigid frame holds the edge-lighted luminous plane into a soft curve with a precise radius. A graduated and finely textured extractive microstructure, combined with a contoured upper reflector, complete the optical system. When light is coupled in from the outboard LED arrays, the specific width and curvature of the optical plane redirect light into a soft-shouldered distribution. The result is a comfortable, high-efficiency optical system with superior luminous uniformity.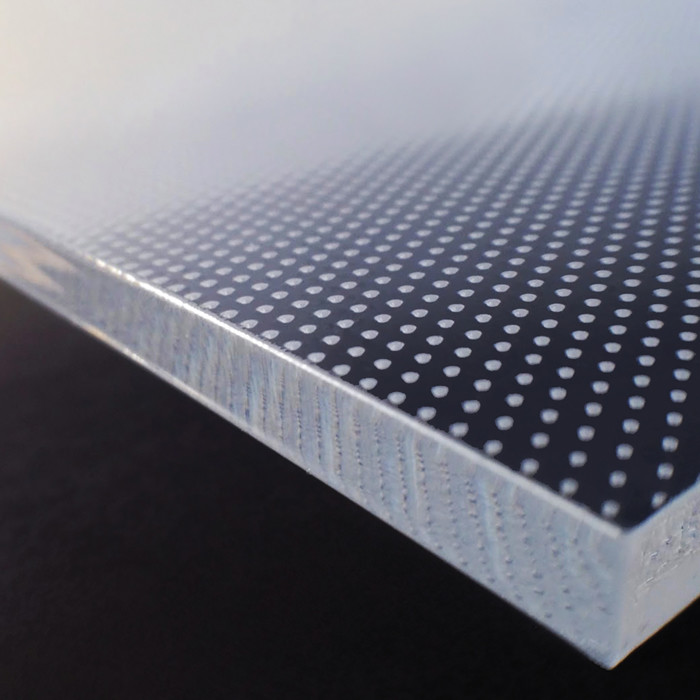 CPO
PoE
PoE technology can be integrated into many of Lumenwerx's lighting solutions and product families. For nodes, we always aim for complete integration, but when space is limited, we look for a remote solution that doesn't compromise the design aesthetic. PoE can be integrated into 95% of our product offering, including our Chromawerx solutions. See PoE webpage