Pendant, Surface, Recessed
Pivot is an architectural linear magnetic track lighting system for pendant, recessed, and surface mounting. Modular and expandable, it is composed of 10+ modules to mix and match, including linear, track head, and cylinder fixtures. Offered as a Direct or Direct/Indirect system, Pivot has the flexibility to answer a wide variety of lighting applications, from general to accent to wallwash, with the adaptability to change it up with a simple click of a magnet.
10+ modules
48V track
Magnetic modules
Integral drivers (recessed and pendant systems)
Remote drivers (surface systems)
Pendant, recessed or surface mounting
Up to 1000 lm/ft
1.55 inches in width
Direct or Direct/Indirect distribution
Direct: modules or blank options
Indirect: Wide Indirect Optic (WIO) or blank
Variety of controls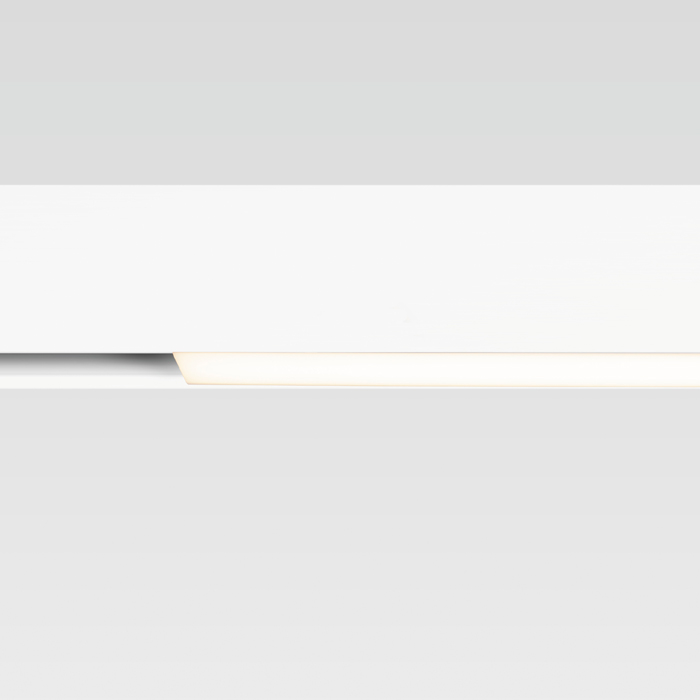 Pivot HLO flush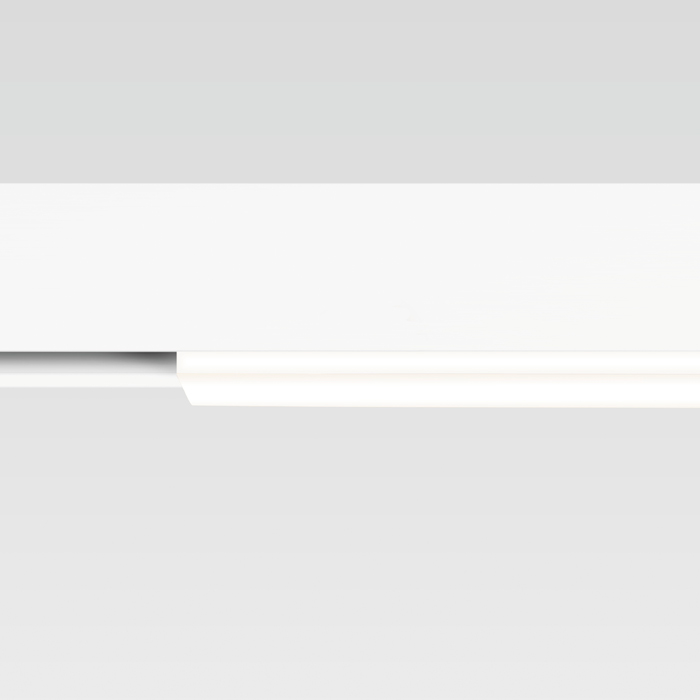 Pivot HLO 0.5" drop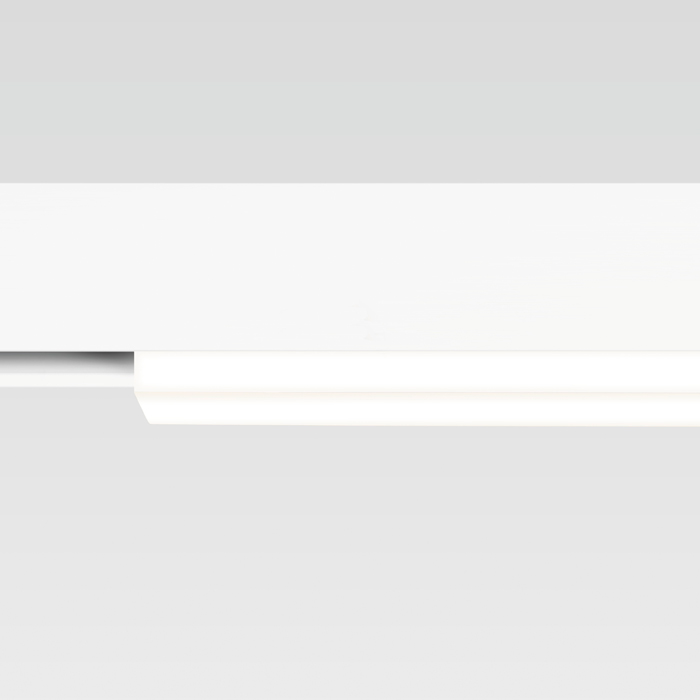 Pivot HLO 1" drop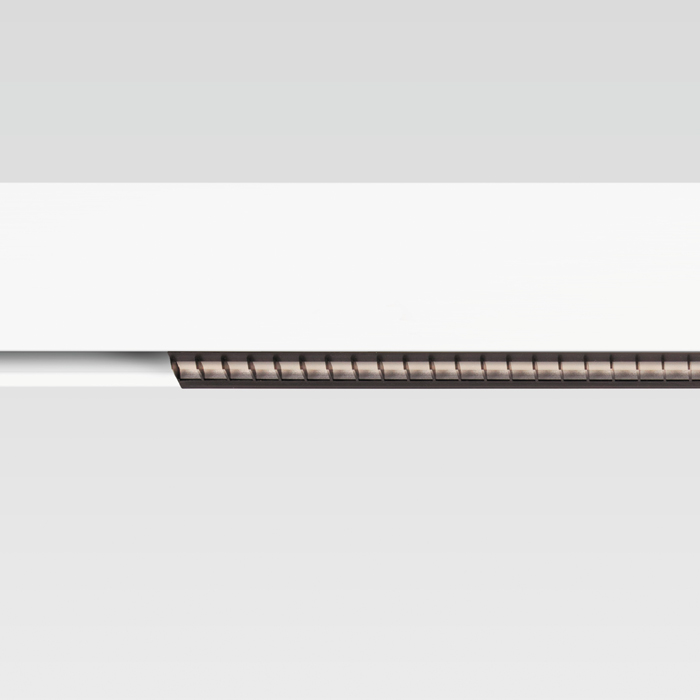 Pivot Wall Wash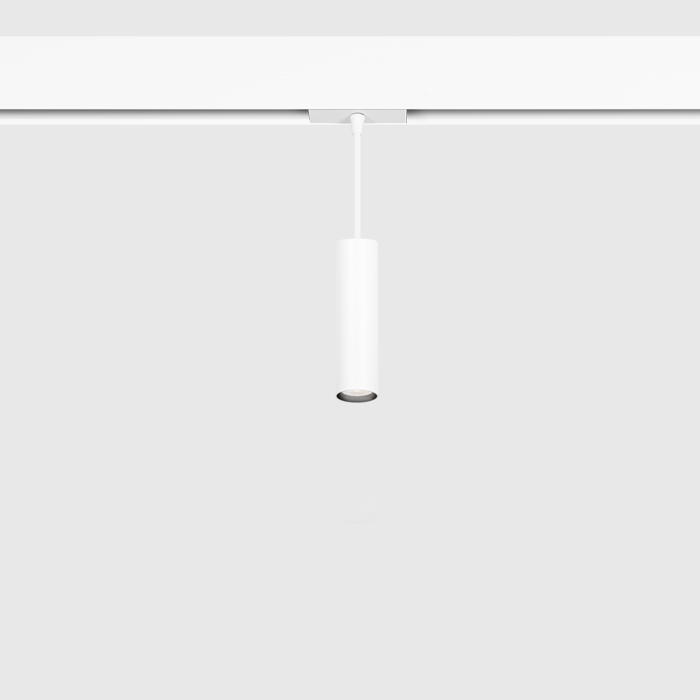 Pivot Cylinder 1.5"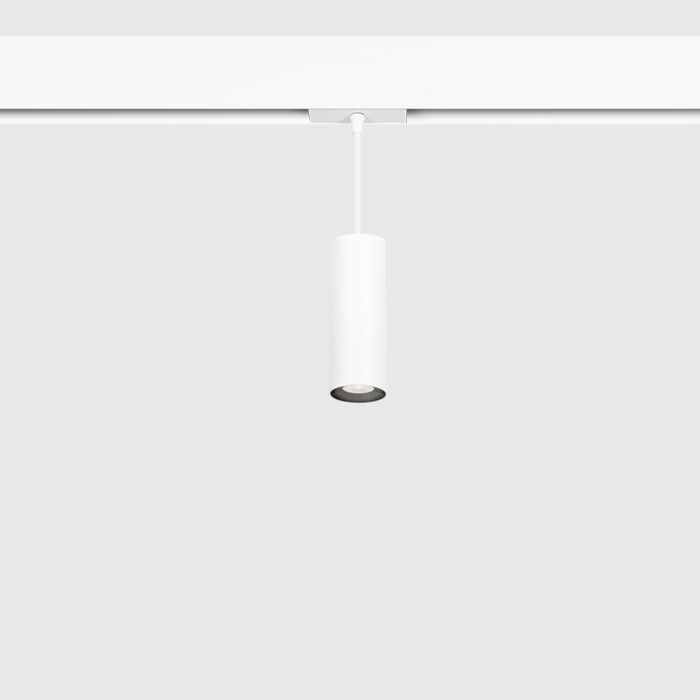 Pivot Cylinder 2"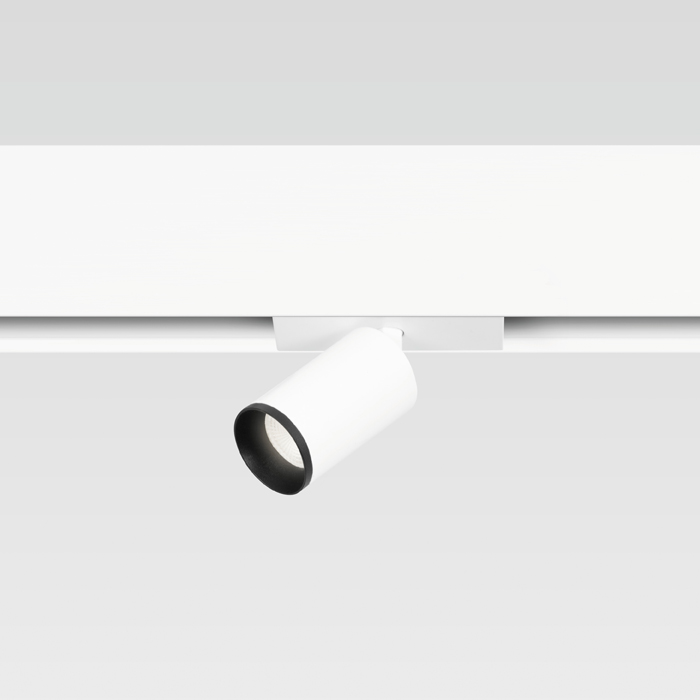 Pivot Dot 1.5"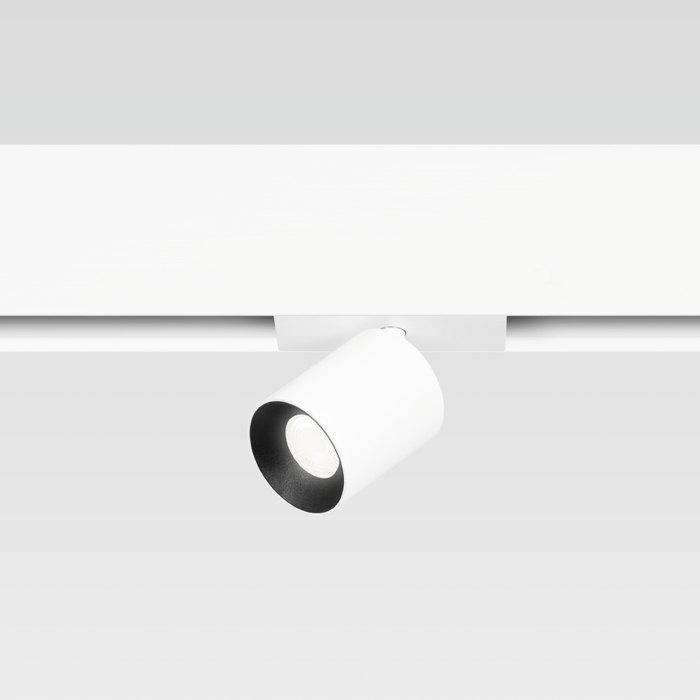 Pivot Dot 2"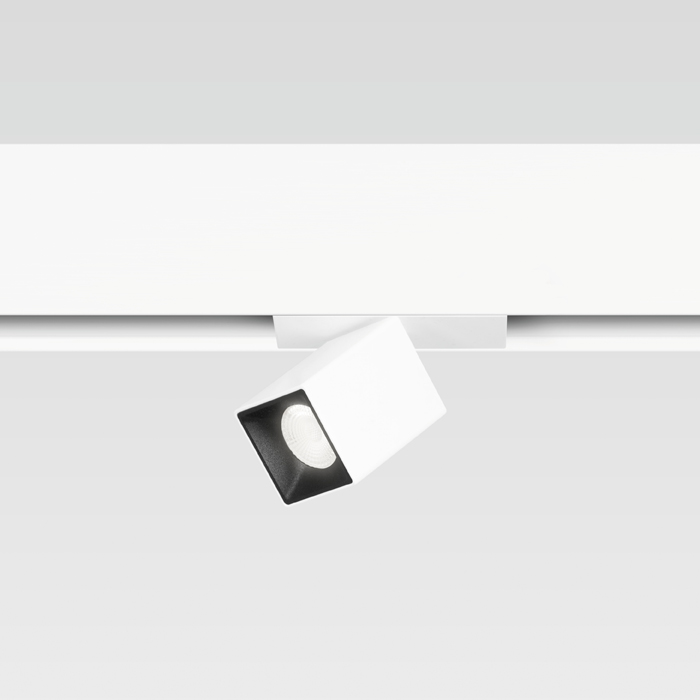 Pivot Box 2"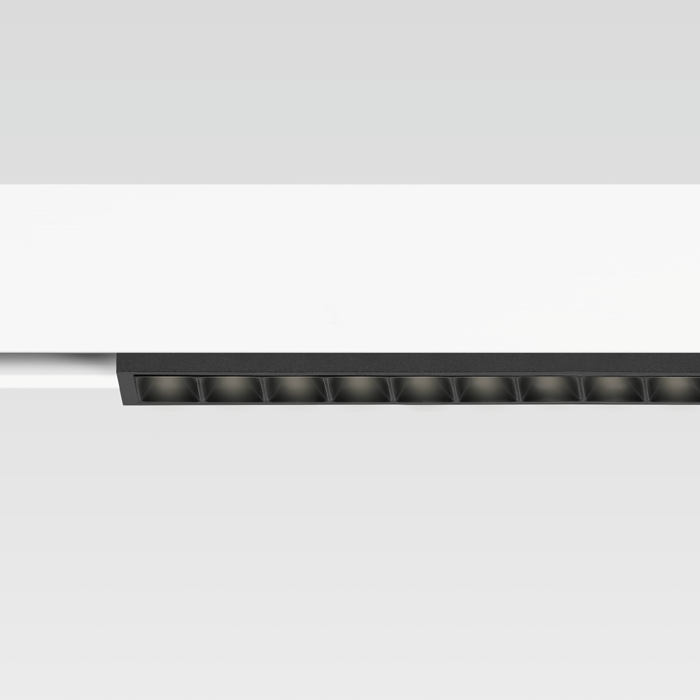 Pivot Cluster Linear MRO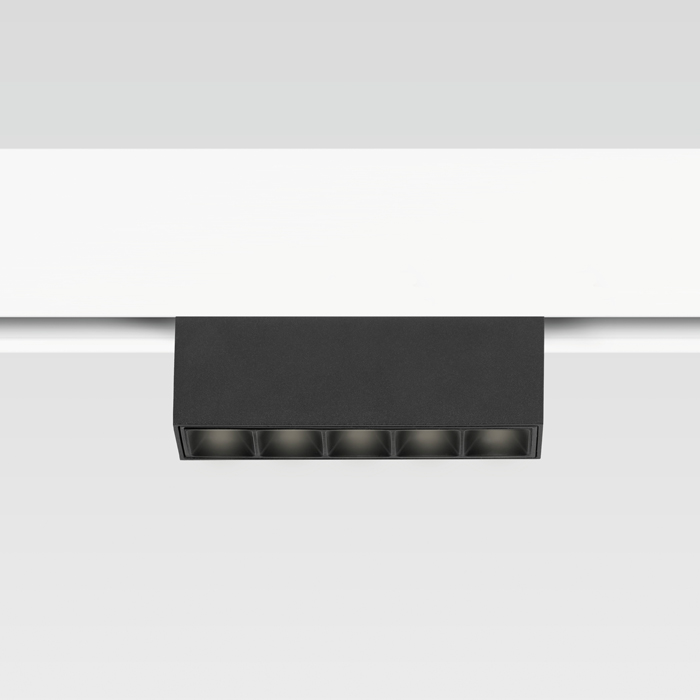 Pivot Cluster MRO 1x5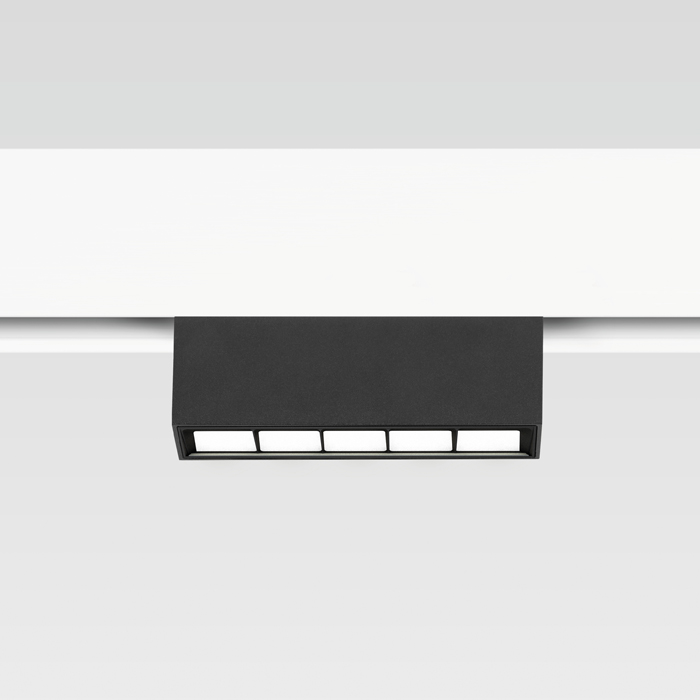 Pivot Cluster Wall Wash 1x5
SPECIFICATIONS
LIGHT SOURCE: LED
LIGHT DISTRIBUTION: DIRECT, DIRECT/INDIRECT, WIDESPREAD
MOUNTING: DOWNLIGHTS, CYLINDER-CUBOID, RECESSED, SURFACE, PENDANT, WALL-RECESSED
CHROMATICITY: STATIC WHITE, FULL SPECTRUM
COLOR TEMPERATURE: 2700k, 3000k, 3500k, 4000k
OPTICS: HLO, IRO™, MRO, REF, SOF, WIO2, WRO
OPTICS
DIRECT
High-Efficiency Lambertian Optic (HLO)
Shielding of diffusing 0.075" thick acrylic provides up to 88% transmission and good obscuration. Matte white reflectors distribute LED output across the shielding. Luminaire brightness is controlled by the ratio of luminous flux to shielding area. HLO is available as a flush diffuser or as a drop diffuser extending 0.5" or 1.5" below the luminaire housing. Drop diffusers are extruded with glued end caps. HLO optics have a spacing crtieria of 1.12.
Wall Wash Optic (WW)
Wall Wash optics use multiple mid-flux emitters in a continuous array, supported by an angled board. An aluminum reflector collects and redirects emitter flux, while a refractive film adjusts both vertical and horizontal intensity and eliminates source image. The result is excellent uniformity up and down the wall, as well as between luminaires.
Soft-Edged Feathered Beam (SOF)
The Soft-Edged Feathered Beam blends the light into darker areas for a gentle brightness transition. Each LED emitter directs light through a single, custom molded circular optic using total internal reflection (TIR) to shape the light. A 0.5" reflective square louver provides a cut off with a UGR of 10. Three different TIR elements create a choice of beam spread: 25º narrow flood (NFL), 35º flood (FLD), or 55º wide flood (WFL).
Sharp-Edged Cut-Off Beam (REF)
The Sharp-Edged Cut-Off Beam creates dramatic impact, limiting the spread of light outside of the primary beam. A molded conical reflector redirects light from each emitter into the desired beam angle. A 0.5" reflective square louver provides a cut off with a UGR of 10. Three different TIR elements create a choice of beam spread: 15º spot (SPT), 30º flood (FLD), or 45º wide flood (WFL).
Isotropic Radiant Optic™ (IRO™)
The Isotropic Radiant Optic™ is a spherical lens designed with a spike-textured surface through which light rays are diffused outward and equally in all directions.
INDIRECT
Widespread Indirect Optic (WIO2)
A horizontal LED array with a widespread indirect micro prismatic optic that offers an impressive 160° spread. WIO2 creates an even illumination for smooth brightness on the ceiling that can achieve uniformity ratios of up to 2:1.