Via Wet (IP54) offers architectural lighting for wet locations in both exterior and interior applications. Via Wet is not only equipped with an additional lens layer in either polycarbonate or tempered glass, but it also has a double seal in the form a two-tiered gasket to ensure that nothing can enter the fixture. Its water-tight and dust-tight durable craftsmanship make it suitable for many harsh environments prone to excessive water and debris. The 4.5-inch profile is available with a natatorium and corrosion resistant finish for extra protection. Via Wet can be used outdoors in parking lots, bridges, and exterior trusses, as well as indoors, for example, in pools, food prep areas, and laboratories that undergo frequent wash downs.
With a simple 3¾" high by 4½" wide profile of extruded aluminum, Via Wet can be installed in recessed, ceiling, wall, or pendant mounting. Via Wet is suitable for extreme weather condition, -20ºC/-4ºF to 40ºC/104ºF. A choice of output options provides up to 1000 lumens per foot section.
Fully sealed and protected
Featuring Smart-Lock Module: proprietary lens, LED and driver cartridge design
Corrosion-resistant finish option for harsh environments (salt, dust & chemical resistant)
Meets IP54 criteria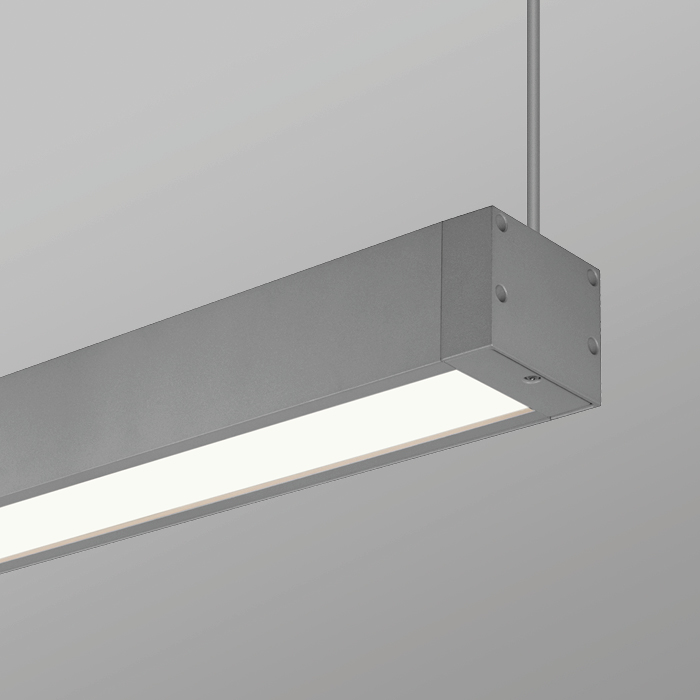 Pendant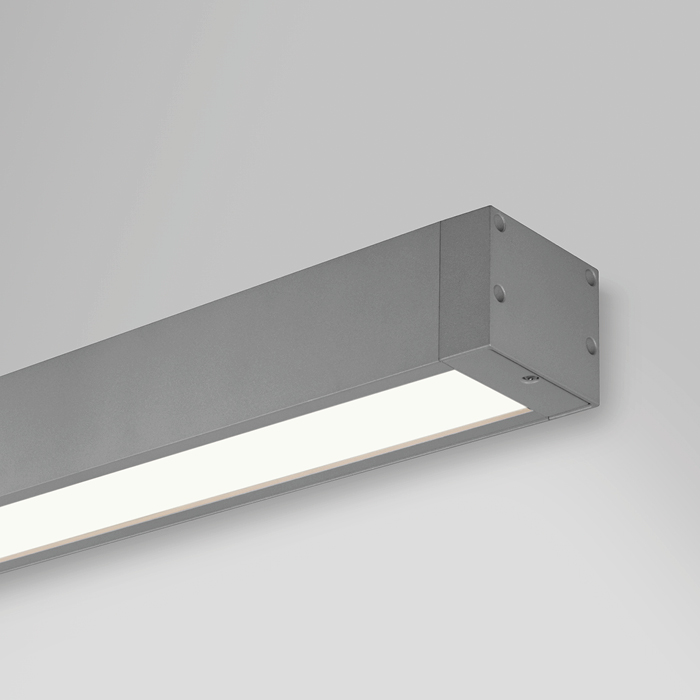 Wall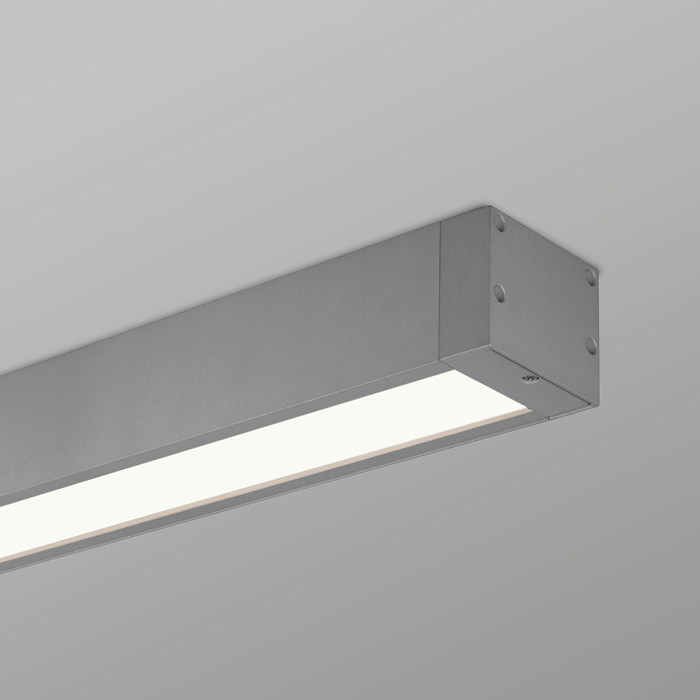 Surface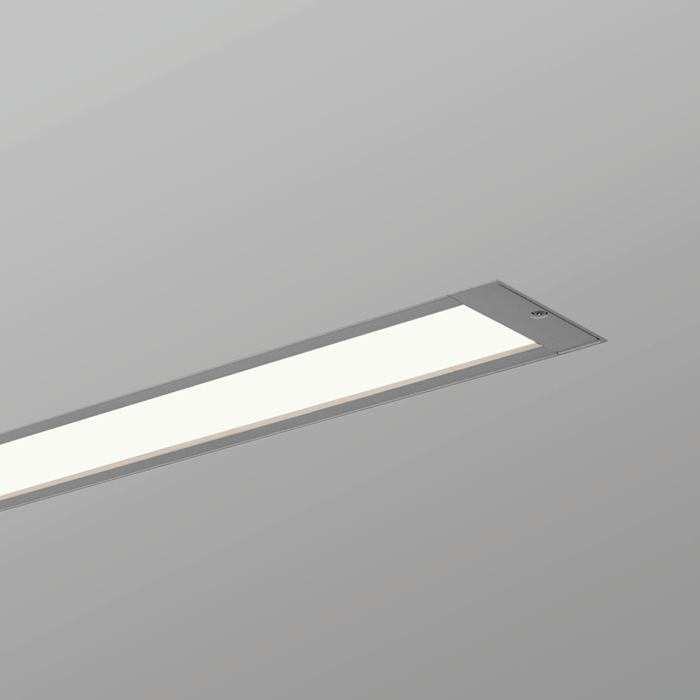 Recessed
SPECIFICATIONS
SIZE: 4 1/2" x 3 3/4"
LIGHT SOURCE: LED, T5, T5HO
APPLICATIONS: HEALTHCARE
CHROMATICITY: STATIC WHITE
LIGHT DISTRIBUTION: DIRECT, ASYMMETRIC
COLOR TEMPERATURE: 2700k, 3000k, 3500k, 4000k, 5000k
MOUNTING: RECESSED, SURFACE, PENDANT, WALL
OPTICS: HLO, PMO
OPTICS
Via Splash offers three optical distributions: direct, direct/indirect, and asymmetric. All feature die-formed, matte-finished reflectors for high efficiency and source obscuration.
Two lens options are available for direct lighting. The High Efficiency Lambertian Optic (HLO) uses a diffuser that combines 88% transmission with good source obscuration.
The Precision Micro Optic (PMO) utilizes a special catadioptric lens with a two-dimensional array of prisms designed to eliminate glare while maintaining high efficiency and clean luminous appearance.
Asymmetric distribution uses the HLO optic; indirect uses a clear lens.
The optics are sealed in a clear, tempered glass (TMG) or UV-stabilized polycarbonate (PYC) protective enclosures. The optics and enclosure form an assembly up to 4' longer. In longer housings, multiple assemblies are sealed by a lens frame of the same length as the housing.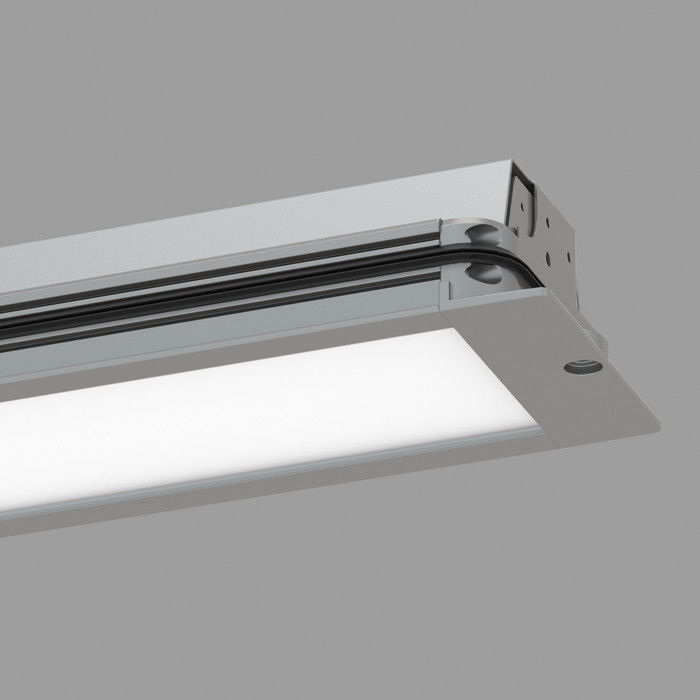 TMG + HLO