Via Wet  offers architectural lighting for wet locations in both exterior and interior applications. With a simple 3¾" high by 4½" wide profile of extruded aluminum, Via Wet can be installed in recessed, ceiling, wall, or pendant mounting.
Fully sealed, Via Wet is suitable for extreme weather condition, -20ºC/-4ºF to 40ºC/104ºF. A choice of output options provides up to 1000 lumens per foot section.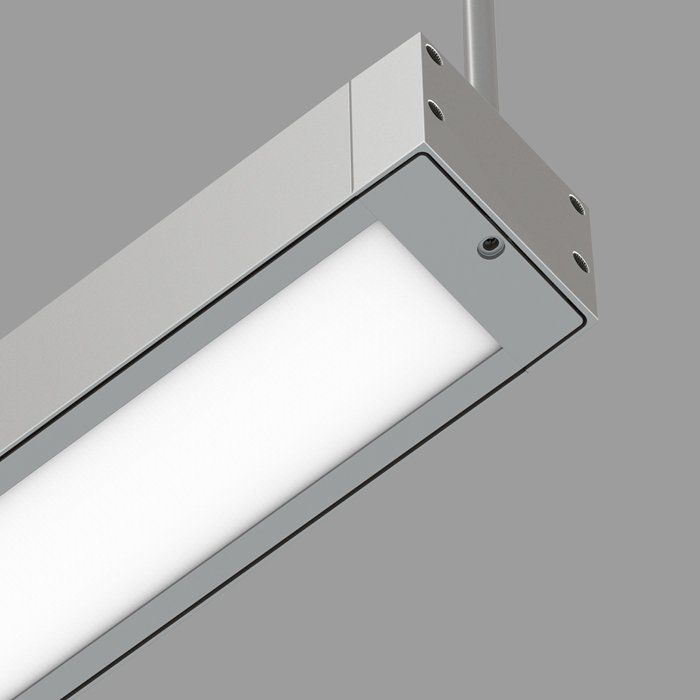 Pendant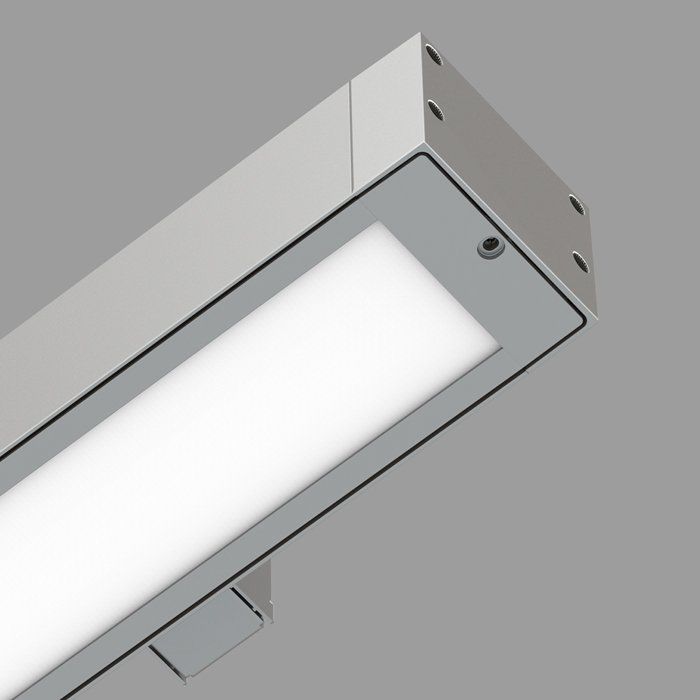 Wall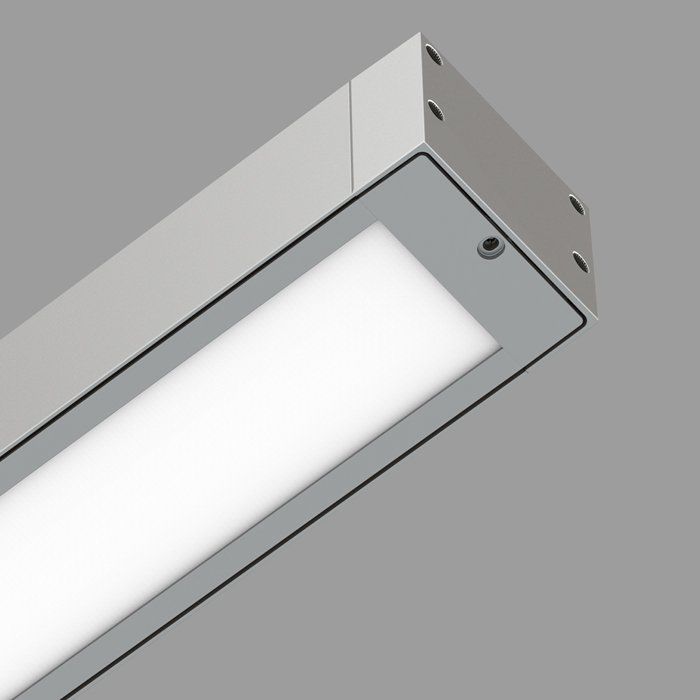 Surface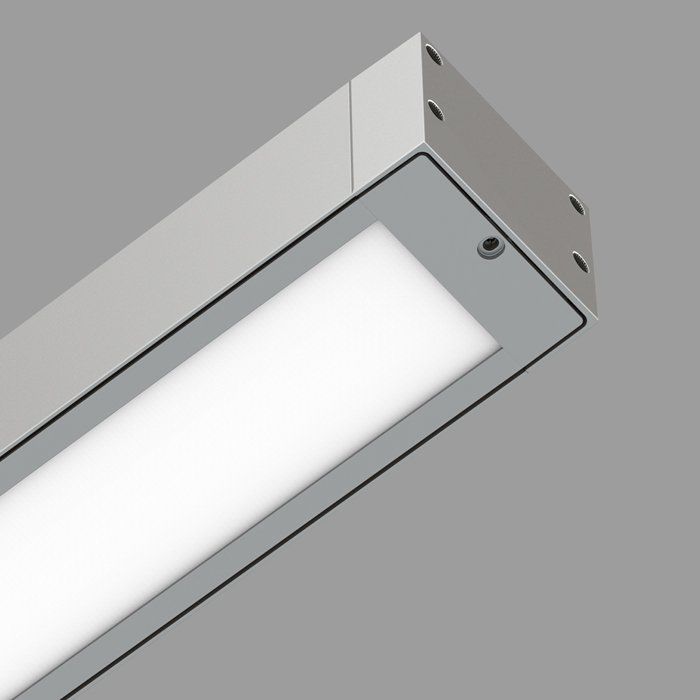 Recessed
SPECIFICATIONS
SIZE: 4 1/2" x 3 3/4"
LIGHT SOURCE: LED, T5, T5HO
CHROMATICITY: STATIC WHITE
LIGHT DISTRIBUTION: DIRECT, ASYMMETRIC DIRECT
COLOR TEMPERATURE: 2700k, 3000k, 3500k, 4000k, 5000k
MOUNTING: RECESSED, SURFACE, PENDANT, WALL
OPTICS: HLO, PMO
OPTICS
Via Splash offers three optical distributions: direct, direct/indirect, and asymmetric. All feature die-formed, matte-finished reflectors for high efficiency and source obscuration.
Two lens options are available for direct lighting. The High Efficiency Lambertian Optic (HLO) uses a diffuser that combines 88% transmission with good source obscuration.
The Precision Micro Optic (PMO) utilizes a special catadioptric lens with a two-dimensional array of prisms designed to eliminate glare while maintaining high efficiency and clean luminous appearance.
Asymmetric distribution uses the HLO optic; indirect uses a clear lens.
The optics are sealed in a clear, tempered glass (TMG) or UV-stabilized polycarbonate (PYC) protective enclosures. The optics and enclosure form an assembly up to 4' longer. In longer housings, multiple assemblies are sealed by a lens frame of the same length as the housing.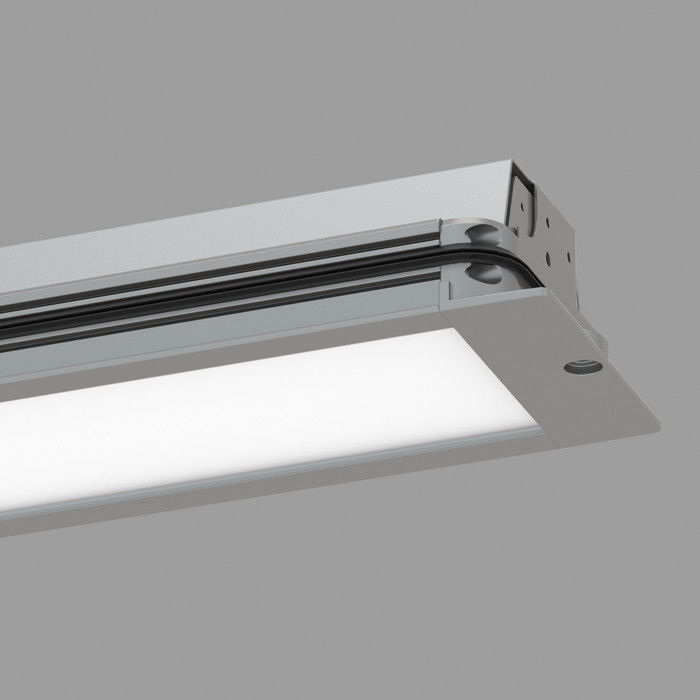 TMG + HLO