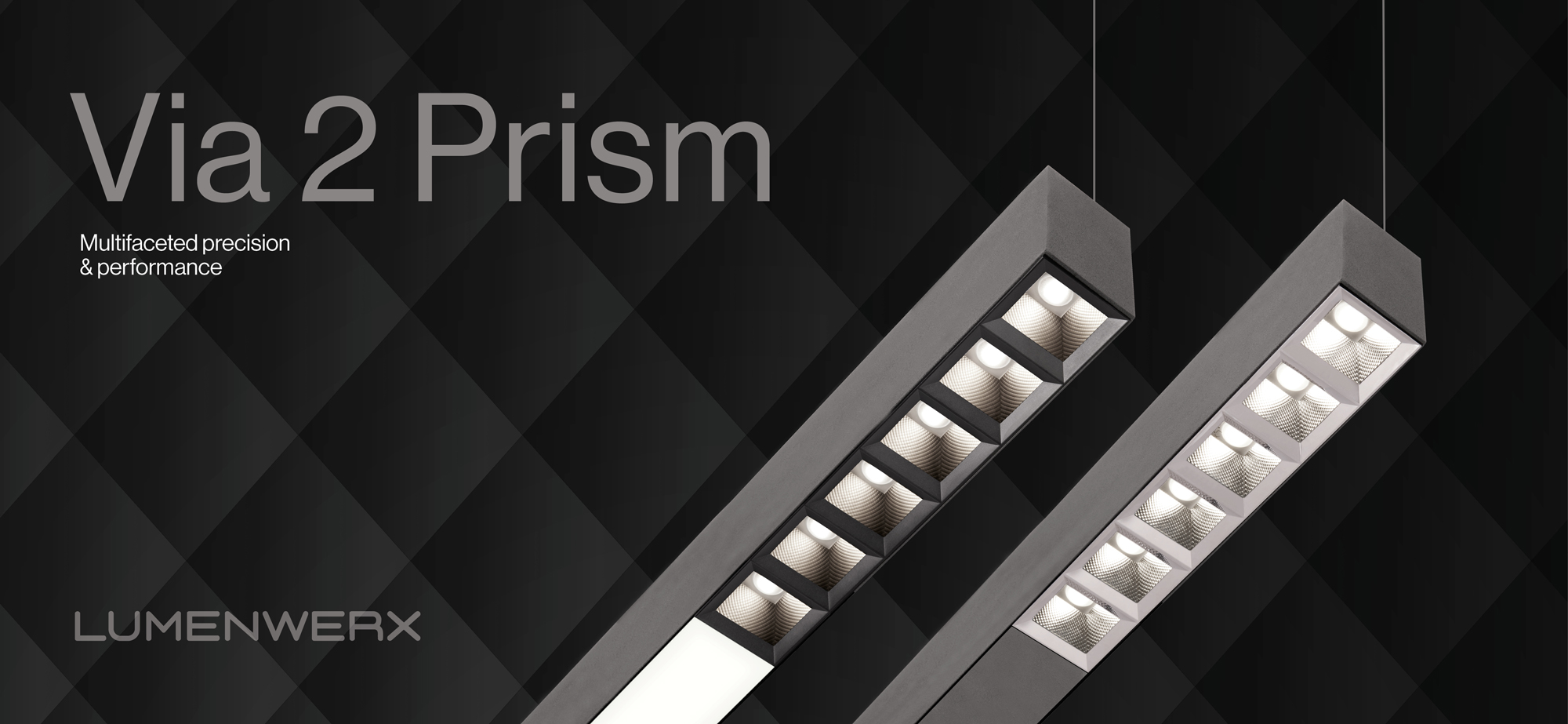 Pendant, Recessed, Surface
Via 2 Prism Combination luminaires allow for the combining of different optics within the same fixture to enable the layering of lighting types (task, ambient, accent, etc.). In addition, different linear units can be joined at various angles to create Combination Pattern luminaires that can extend through corners and along the lengths of walls and/or ceilings, depending on the creative and structural requirements of the lighting design.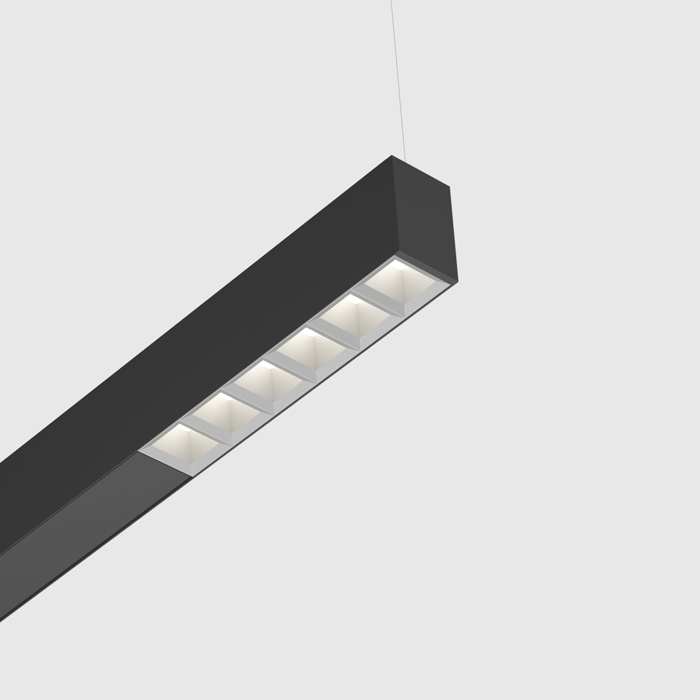 Pendant Combination
Recessed Combination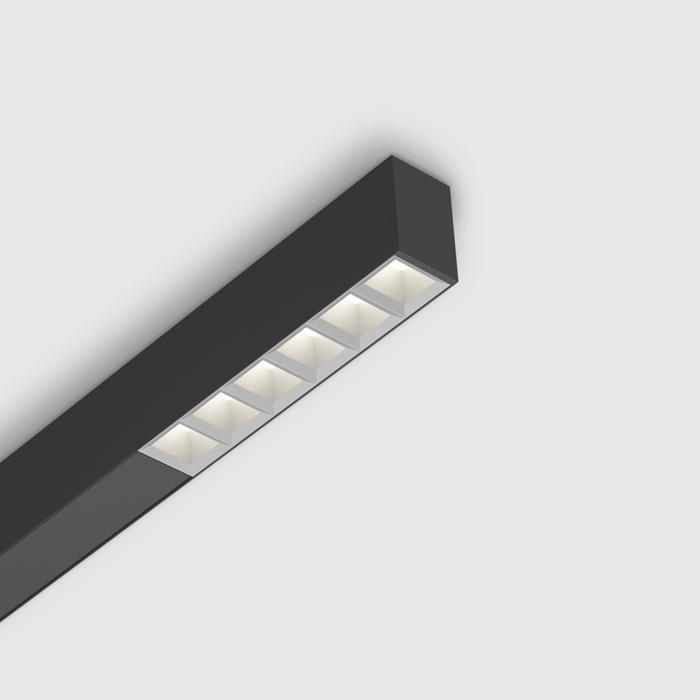 Surface Combination
SPECIFICATIONS
SIZE: 2 3/8" x 3 3/4" - 2 3/8" x 5 3/8"
LIGHT SOURCE: LED
LIGHT DISTRIBUTION: DIRECT, DIRECT/INDIRECT
CHROMATICITY: STATIC WHITE, FULL SPECTRUM
MOUNTING: RECESSED, SURFACE, PENDANT
OPTICS: DPO™, HLO, TIO, WAI2, WIO2
OPTICS
The Diamond Prism Optic™ (DPO™) is our patent-pending 3-tiered optic meticulously crafted to refract and reflect beams with great precision, effectively keeping glare to a minimum while delivering light of exceptional quality and visual comfort.
The High-Efficiency Lambertian Optic (HLO) uses matte white reflectors to distribute LED output across 0.075" acrylic shielding, providing up to 88% transmission and good obscuration.
The Widespread Indirect Optics (WIO2) is a horizontal LED array with a widespread indirect micro prismatic optic that offers an impressive 160° spread. WIO2 creates an even illumination for smooth brightness on the ceiling that can achieve uniformity ratios of up to 2:1.
The Translucent Indirect Optic (TIO) is composed of a horizontal LED array that has a translucent lens to mask pixilation from the diodes. TIO has a 100° spread in the indirect that is ideal when the fixture is mounted farther away from the ceiling.
The Widespread Asymmetric Indirect Optic (WAI2) offers an upward grazing effect with a 45° forward throw. It softly highlights the ceiling in the up-light while distributing the required illumination of the rest of an interior space. For avoiding glare and enjoying visual comfort, WAI2 is an ideal solution.
PoE
PoE technology can be integrated into many of Lumenwerx's lighting solutions and product families. For nodes, we always aim for complete integration, but when space is limited, we look for a remote solution that doesn't compromise the design aesthetic. PoE can be integrated into 95% of our product offering, including our Chromawerx solutions. See PoE webpage