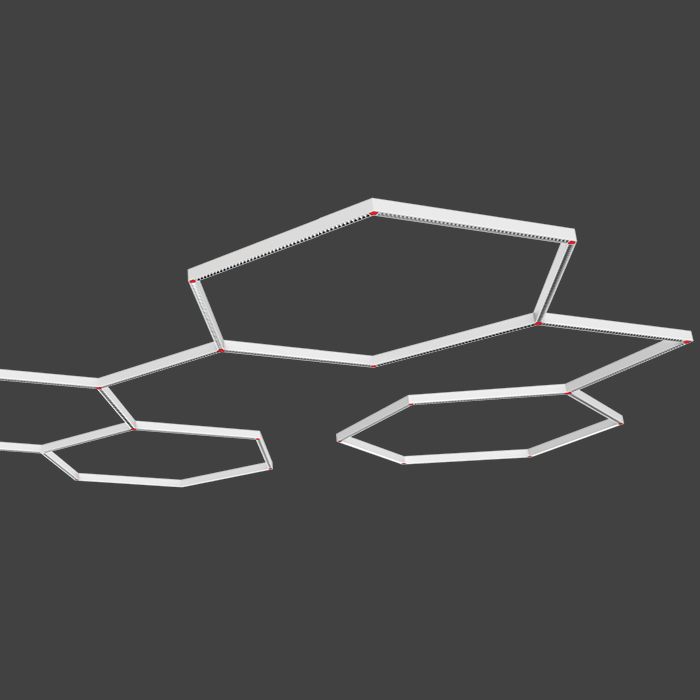 Hubs. Get Connected and add fun to your lighting
Create fresh luminaire forms, geometric or organic patterns, distinctive angles and intersections. All with Squero Hubs.
No Limits to Your Imagination
Hubs connect standard Squero pendant modules with 12 precise geometric alignment for 2, 3 and 4 way arrangement. Modules are available in lengths from 2′ to12′ and in continuous runs. Concealed fastening, crisp details, and multiple color options add a touch of flair to any pattern.
Fun and Functional
Squero Hubs connect to standard Squero pendant modules, using our SPL, MPL, MRO, HLO, and WIO optics. They deliver high efficacy, broad electrical and photometric options, and visual comfort (excellent UGR).
Hub Construction
With milled aluminum construction, Hubs assure rigid locking to the Squero luminaire modules and provide for cable suspension and through wiring.
A Splash of Color
Add a touch of color that wakes up the eye and sets a lively visual beat to your Squero Hubs pattern. An optional Color plate attaches to miniature neodymium magnets with no visible fasteners.
As we said, with Squero Hubs, lighting just doesn't have to be that serious . . . but you can make it serious business!