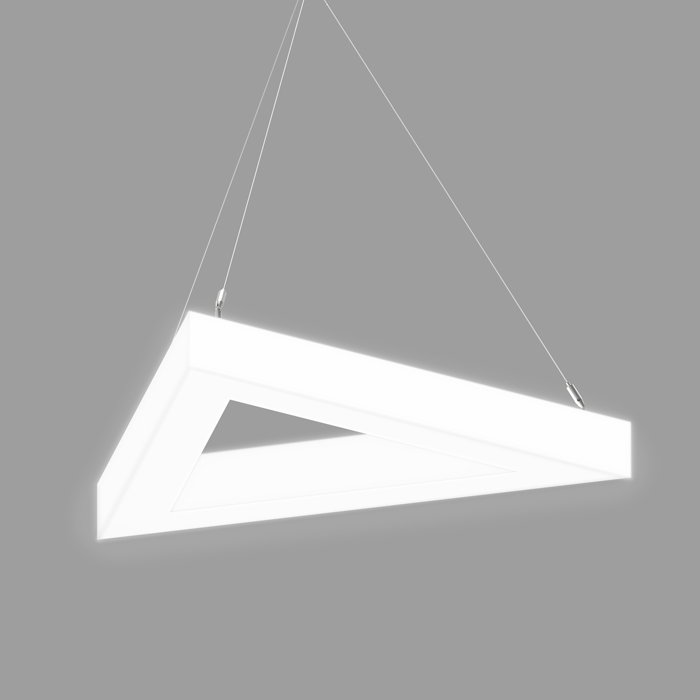 A New Geometry in LED Lighting
Poly brings new geometry to LED luminaires with intriguing geometric forms and crisp luminous elements. Appropriately scaled for use as discrete luminaires, Poly offers creative options for both decorative and general lighting.
Recessed, pendant and wall luminaires
Uniformly luminous elements
Crisp 2.5″ profile
Fully lighted, mitered corners
Practical performance: up to 126 LPW and 1400 lumens per foot
Full range of electrical and control options
Poly is available in 1×1, 1×4 and 2×2 sizes with either regressed 2-sided diffusers that form a shallow coffer, or 3-sided diffusers that drop below the ceiling.
Recessed Poly also features a center utility plate that subtly integrates air return, as well as third-party connections such as sprinkler heads or speakers by others.
As pendant, surface or wall-mounted luminaires, Poly offers rectangular, triangular and Y-shaped configurations, which can distinguish a variety of special areas. The open forms are airy (drivers are remote) and can easily combined into creative arrangements. Dropped diffusers provide attractive efficacy and up to 25% uplight.