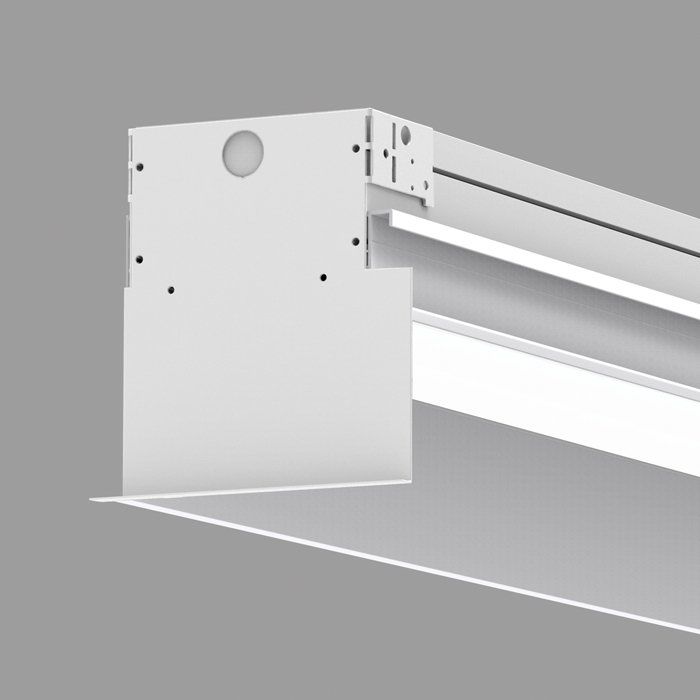 Via Perimeter
The entirely new Via Perimeter creates a compact and continuously illuminated "slot" at the wall/ceiling intersection. Via Perimeter is available in both Via 3 and Via 5 recessed families.
Lighted corners with telescopic end and middle sleeves turn inside and outside corners and adjust to walls of any length. The Lumenwerx High-efficiency Lambertian Optic (HLO) provides a smooth and soft light distribution.
Via Perimeter installs in grid or drywall ceilings in a choice of three arrangements: level with the ceiling plane, with a shallow 1″ regress above the ceiling, and with a deep ¾" regress. Total recessed depth ranges from 3 ¾" to 7″. Trimless is available for drywall installation.