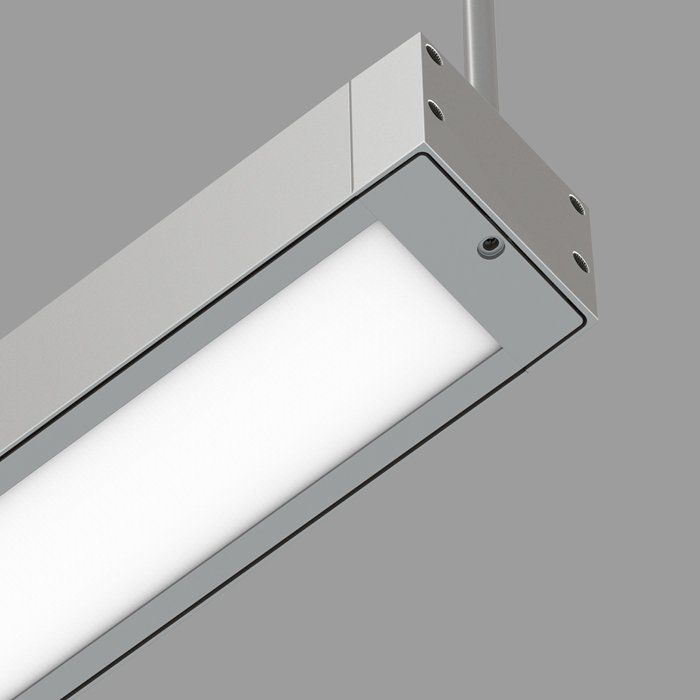 Via Wet
Architectural Lighting for challenging applications.
Via Wet extends energy efficient and attractive architectural lighting to wet locations, outdoors and indoors. With a simple 3.75″ high by 4.5″ wide profile of extruded aluminum, Via Wet can be installed in all typical applications: recessed, ceiling, wall, or pendant mounting.
Fully sealed and listed for Wet Locations., Via Wet is suitable for extreme weather condition, from -20°C/-4°F to 40°C/104°F. A choice of LED light output options provides up to 1000 lumens per four-foot section at 96+  LPW. A full range of electrical options is available, including dimming drivers and emergency lighting. Via Wet also supports fluorescent sources.